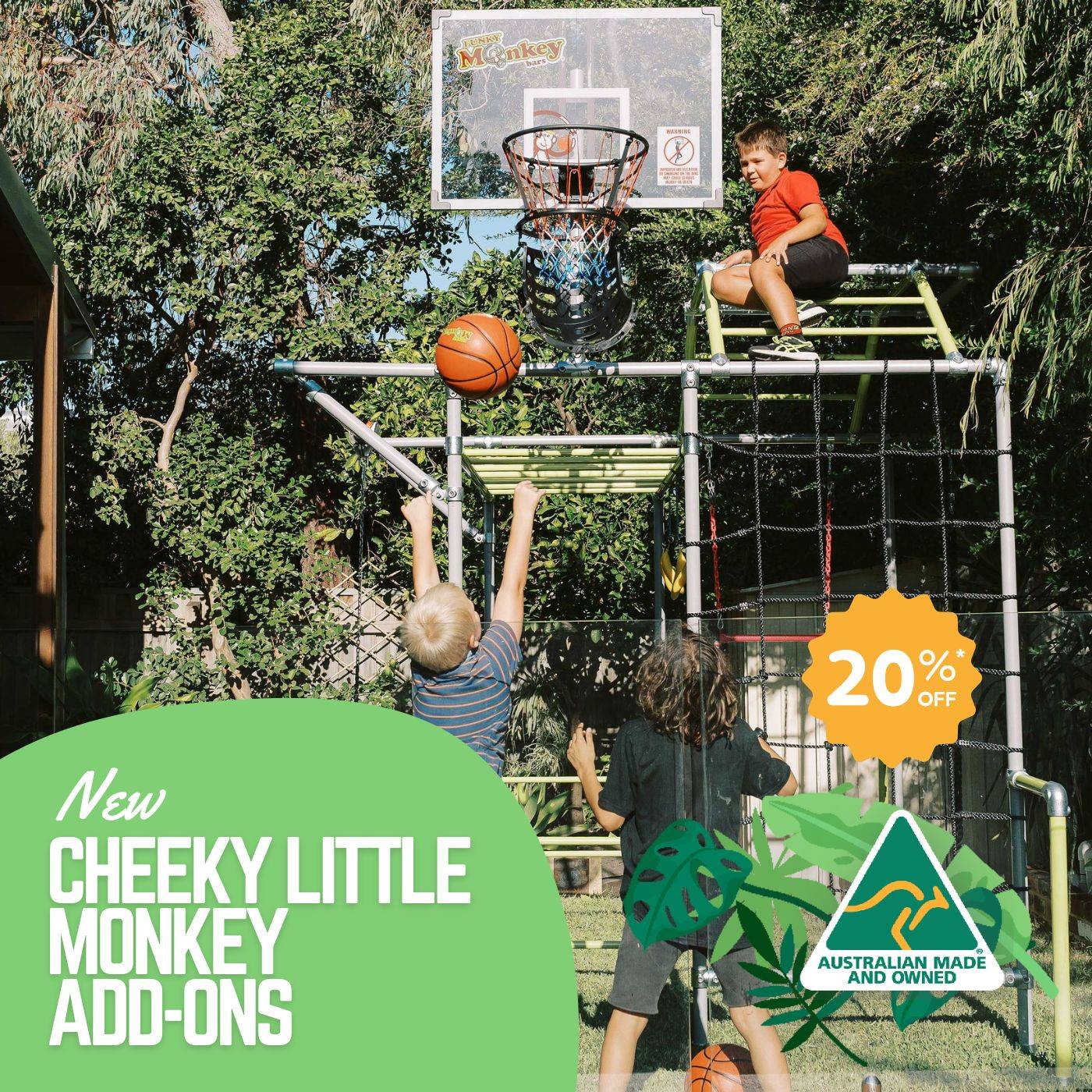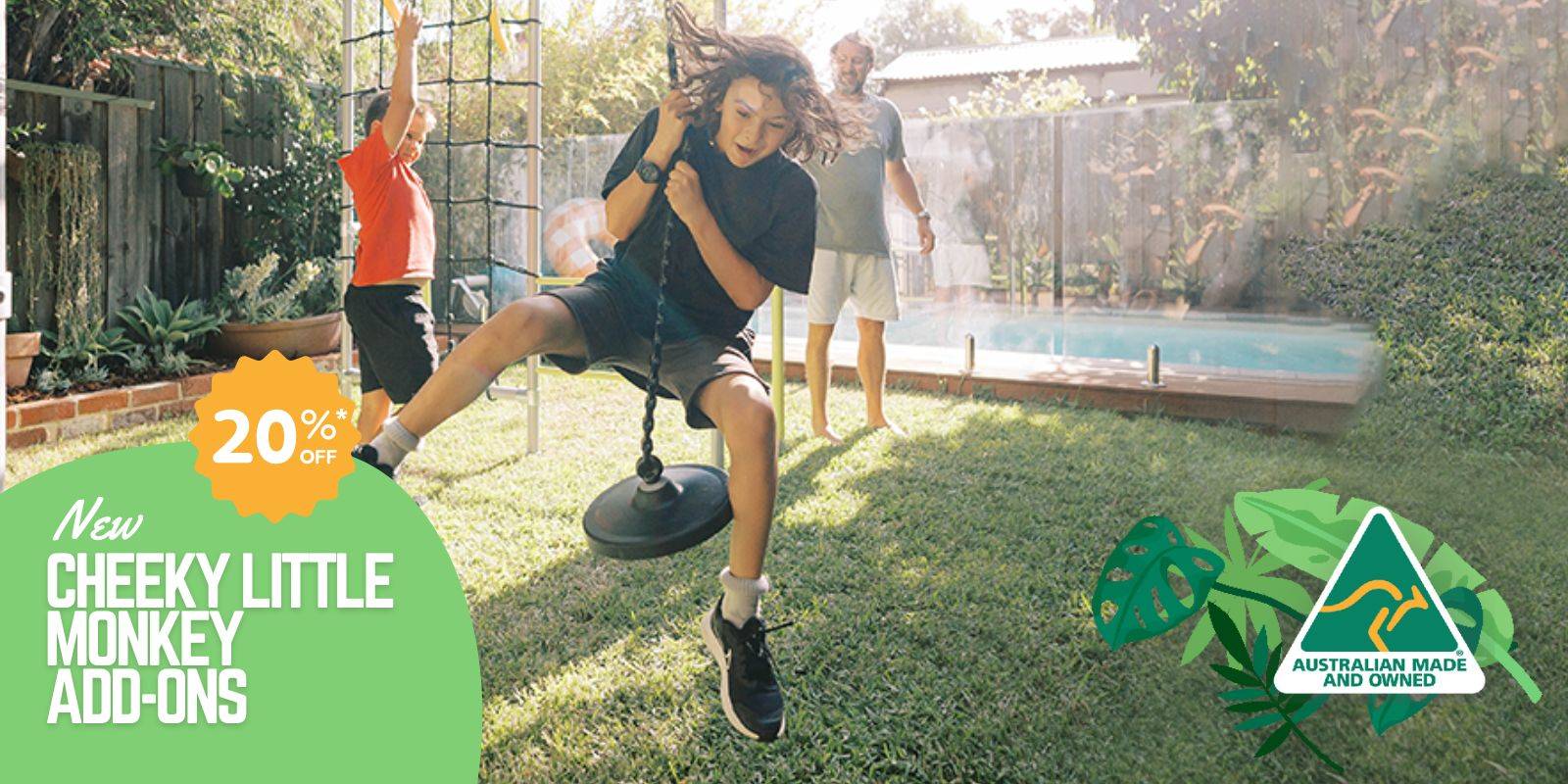 BUY 2, GET 20% OFF CHEEKY ADD-ONS

Enjoy 20% off TWO ADD-ONs for your Cheeky Little Monkey frame, for a limited time only.

Expand your Cheeky Little Monkey Bars frame with these best-selling add-ons and accessories.

At checkout. Get in quick offer ends soon!

CHEEKY LITTLE MONKEY ADD-ONS
Our customer service team is experienced in building customised playgrounds that will fit your backyard and suit the individual needs of your family.