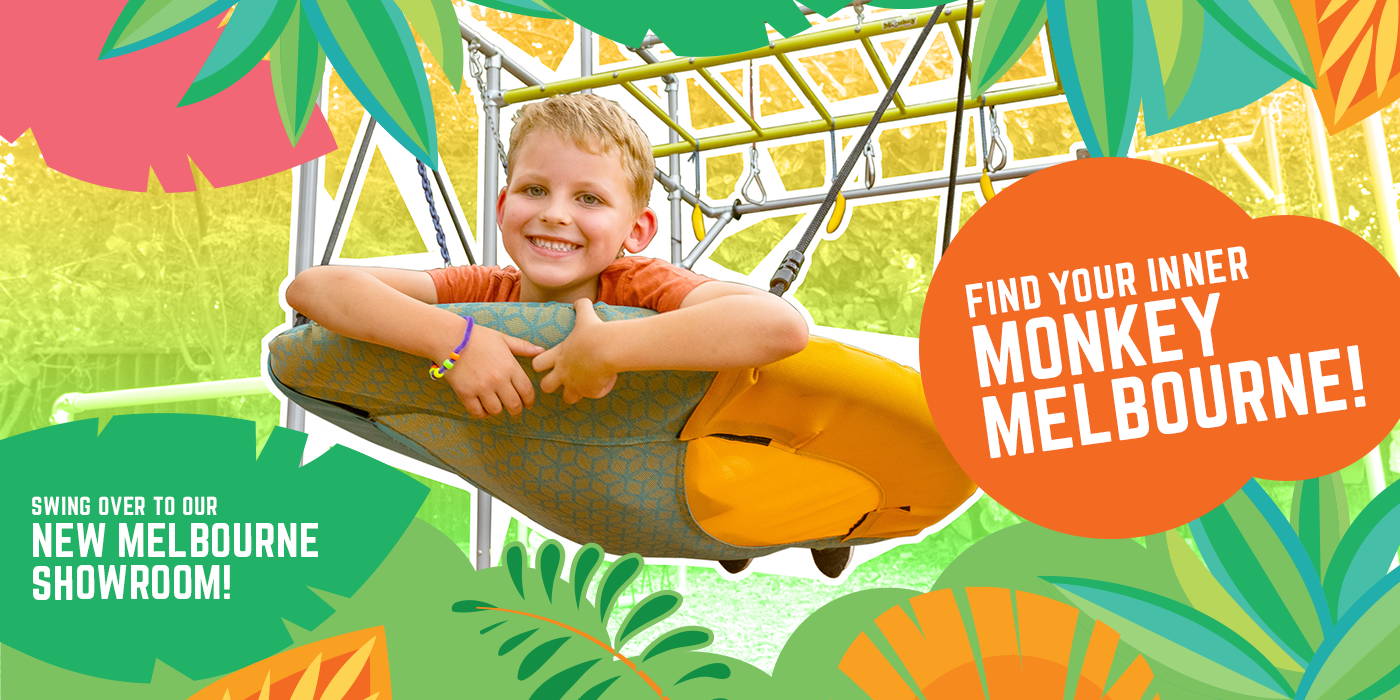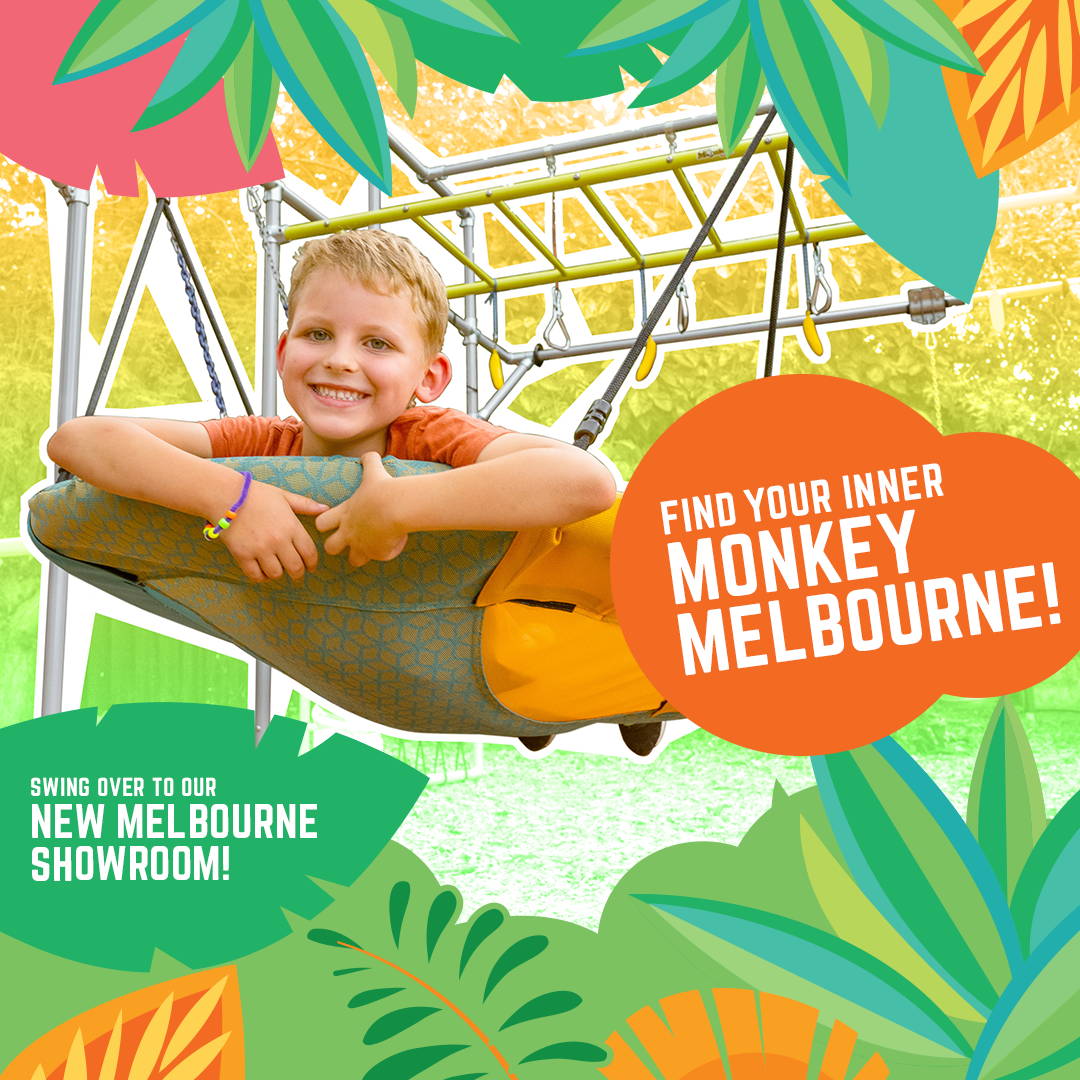 Funky Monkey Bars is now in Melbourne with a NEW Melbourne Showroom and Dispatch Centre to showcase Australia's best backyard play equipment for Victorians. We've been manufacturing in Perth, Western Australia, for 12 years and we are super excited that our award-winning playgrounds are now even more accessible to more fans on the east coast of Australia.

Pop in for a play in the Sunshine West showroom to try before you buy, or read on for more about our Australian-made frames and shop online with quick, and cheap delivery.

MONKEY BARS FOR ALL YARD SIZES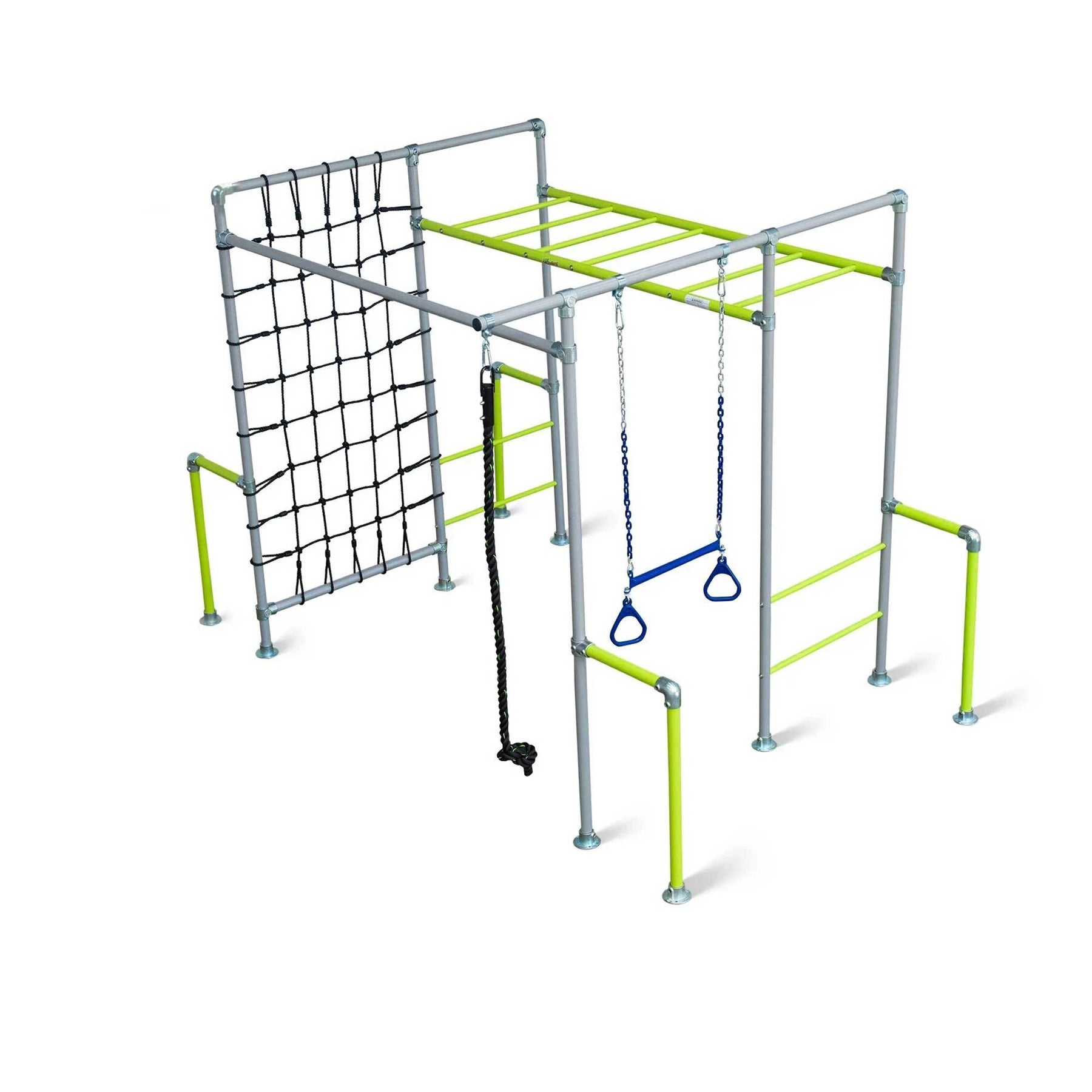 The Cheeky Little Monkey, made for backyards limited by space with a compact footprint and loaded with fun. Ideal for small kids or small backyards.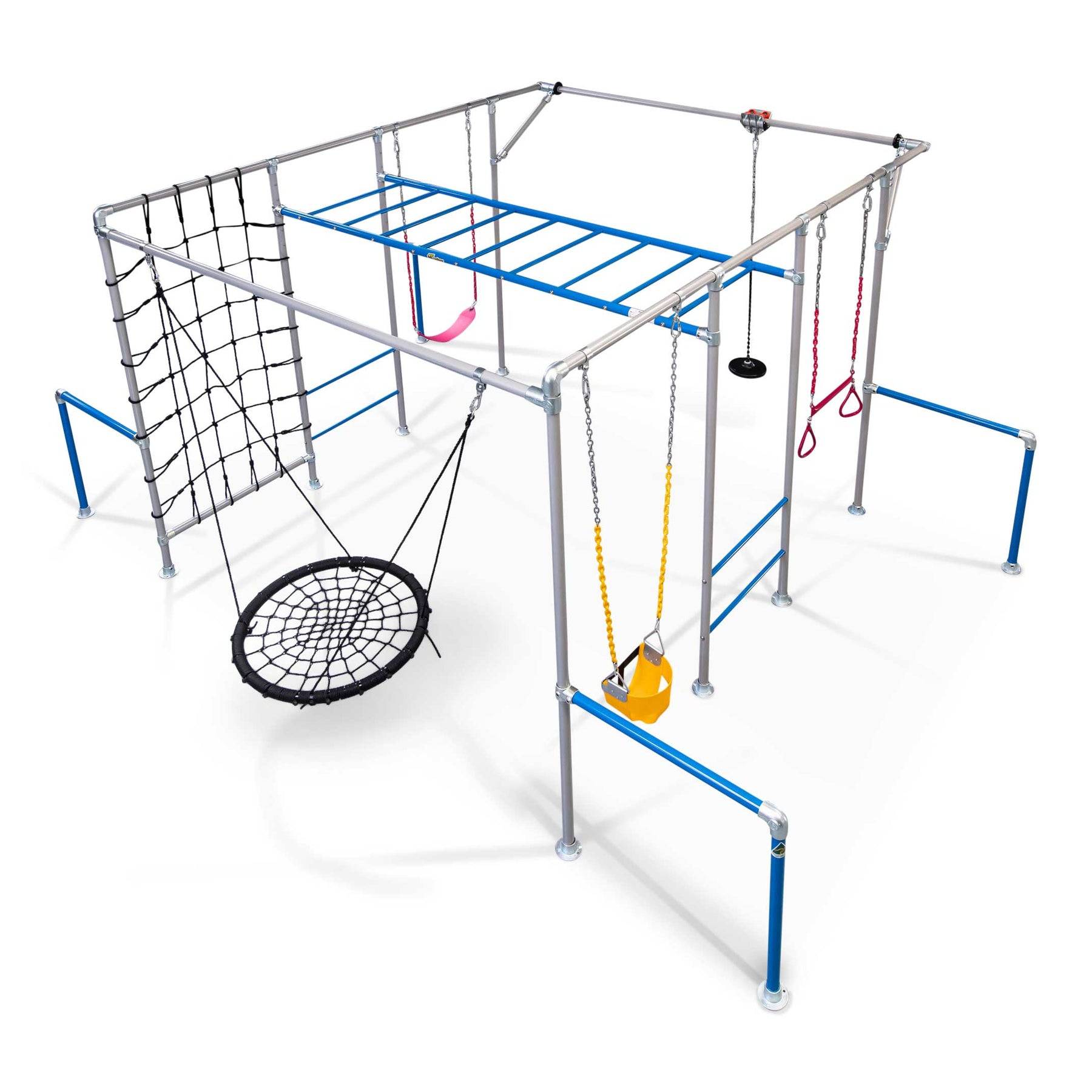 The Gorilla PLUS takes one of Funky Monkey Bars most popular playgrounds and loads it with its most popular accessories – awesome!
The Mandrill PLUS will give you the ultimate WOW factor in your backyard, just beware it could draw a crowd of neighbourhood kids.
The Mandrill PLUS is the largest frame in the Funky Monkey Bars family with an 8m x 3m footprint.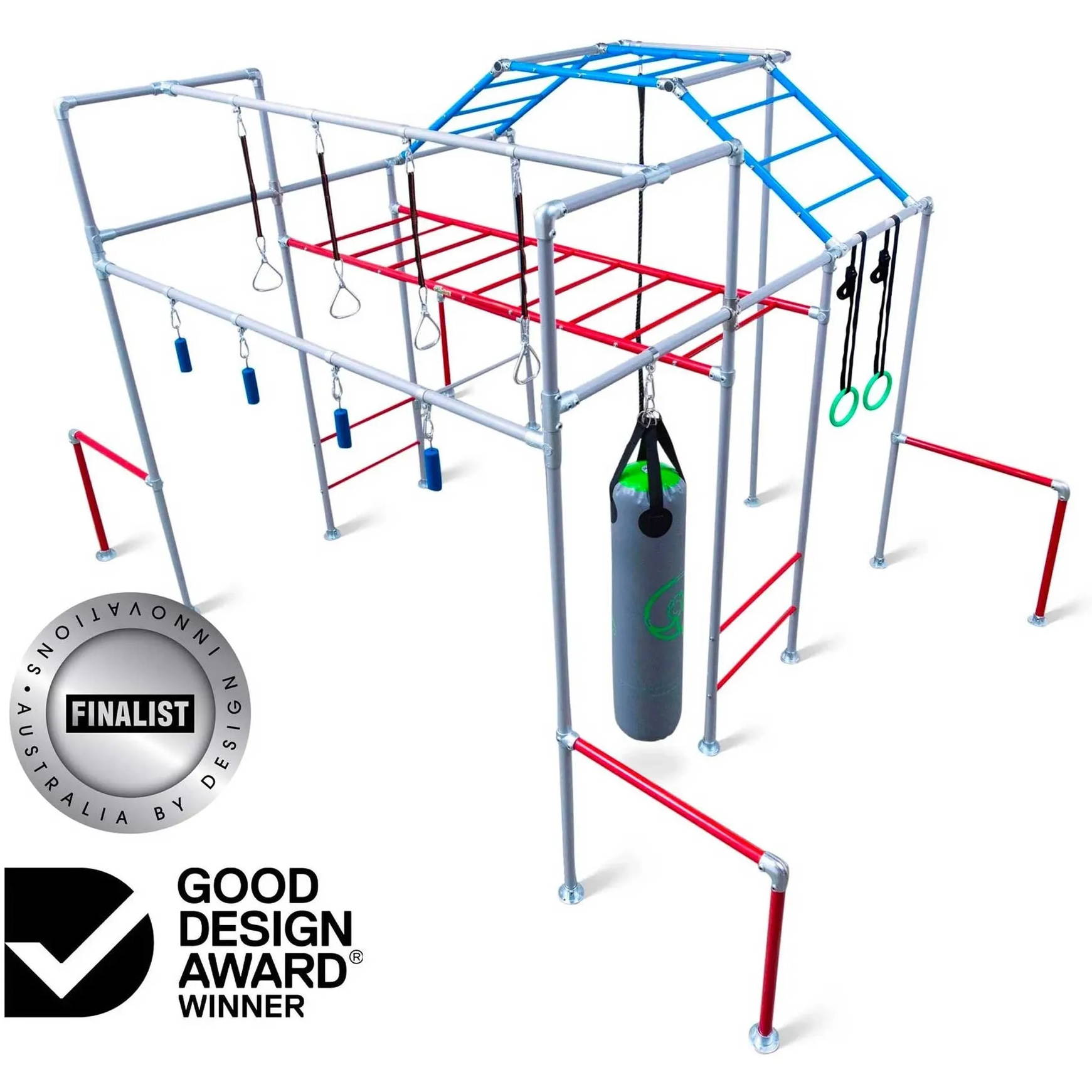 A WINNER of the Good Design Award for outstanding design and innovation The Combat Ninja by Funky Monkey Bars is absolutely awesome for fun and fitness for all the family.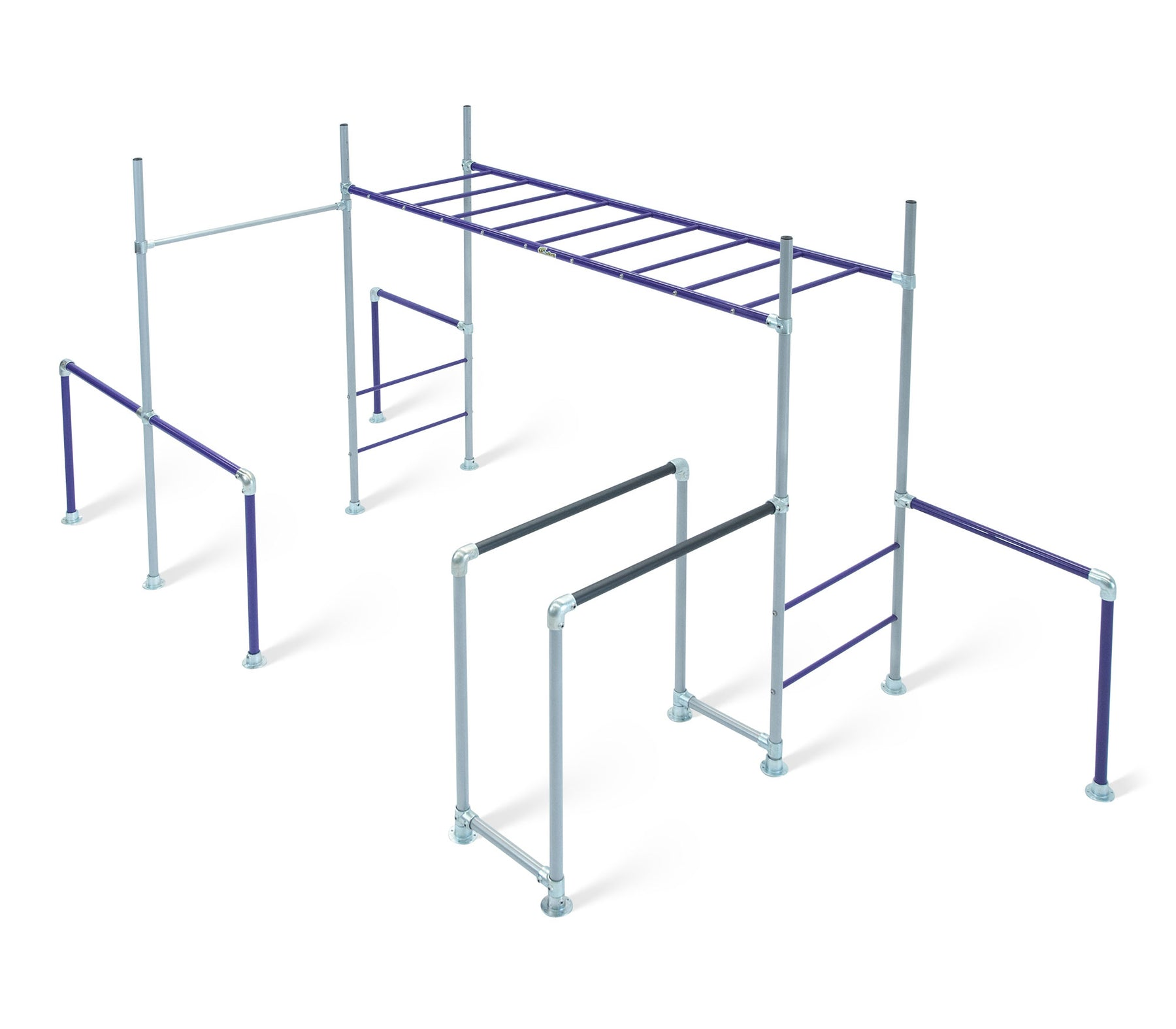 The Tamarin is one of Funky Monkey Bars favourite frames. Kids who love monkey bars love more bars, at various heights, to climb, swing and twirl and you've got all that in The Tamarin.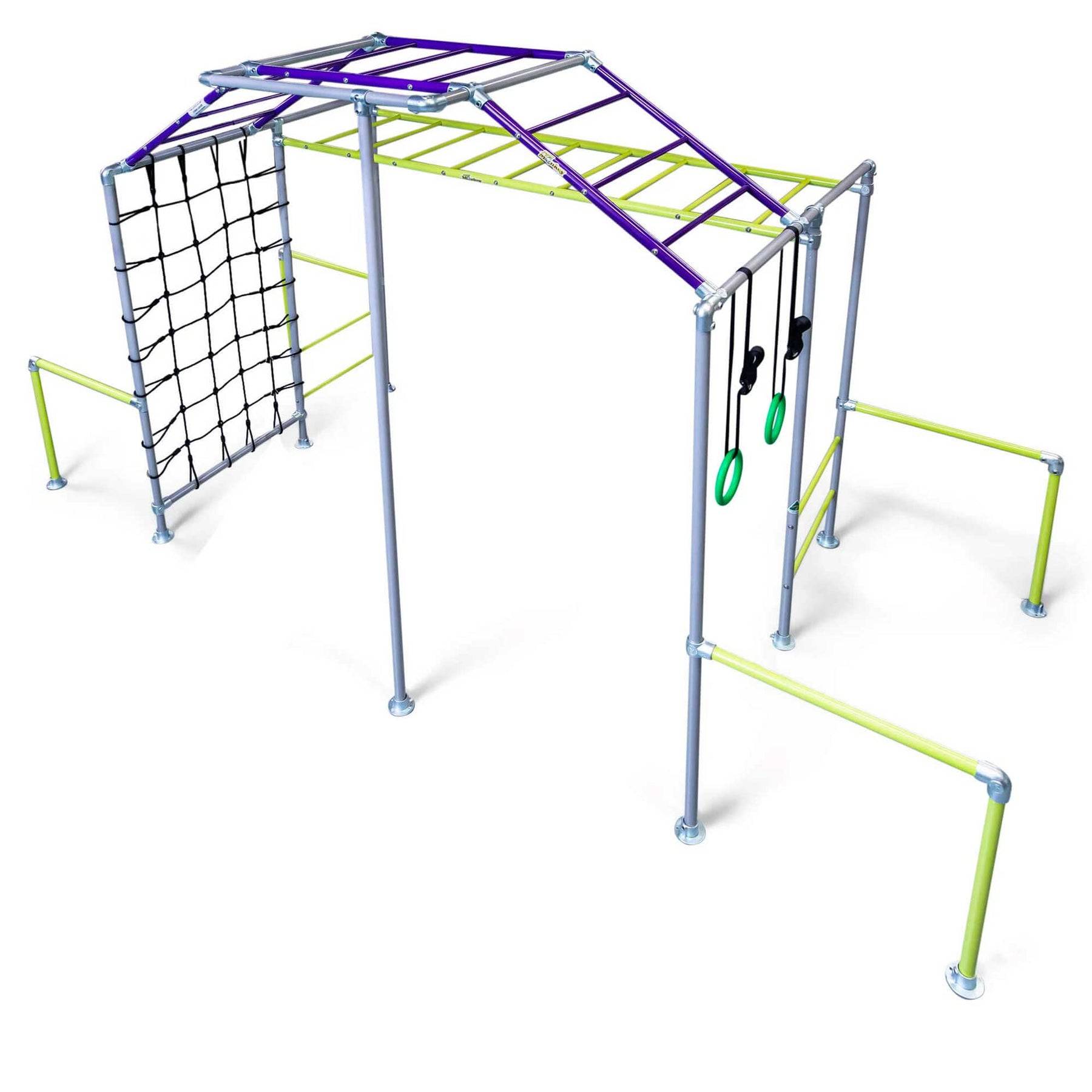 THE ORANGUTAN PLUS COMBAT

The Orangutan PLUS COMBAT is monkey bar heaven featuring the award-winning Combat Ladder atop the sleek and slim design of The Orangutan by Funky Monkey Bars.
The Orangutan Plus adds all the fun of the Floating Flying Fox to this narrow frame with only a small increase in the width of the frame.
Cannot explain enough how good these monkey bars are, hard to get the kids off them to come inside! Quality is fantastic and the customer service is amazing.
Verfied Buyer
This has been such an amazing add to our backyard. Our Little ones just want to be outside so much more than before and that is amazing for us.
Verfied Buyer
BEST THING WE EVER BOUGHT

Thanks Funky monkey The whole process was easy the websites works for orders and the delivery was spot on
Verfied Buyer
FUN FOR THE WHOLE FAMILY!

We purchased the Mandrill Plus with some additions. From start to finish we couldn't be happier with the service and product. They are really well built and fun for any age. Highly recommended to anyone looking to purchase a monkey bar set!
Verfied Buyer
BUILDS CONFIDENCE AND PHYSICAL STRENGTH.

Our children absolutely love it! Their upper body strength has increased noticeably and they love using their imagination to make up games. It has been a real hit when we have people over and keeps the kids busy and playing outside.
Verfied Buyer
This playground is the talk of all of our friends (adults included). We saved for a long time and Christmas was very special. Thanks for an amazing product!
Verfied Buyer

NEW VIRTUAL 3D EXPERIENCE

CHOOSE FROM OVER 50 EXCITING ADDS ONS!
Funky Monkey Bars® accessories are always in stock and ready for you to add on!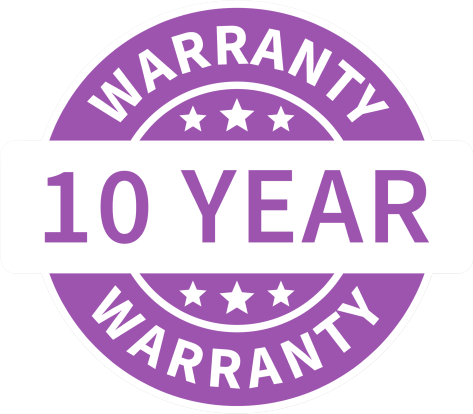 AUSTRALIAN-MADE SWING SETS
For the early years, and for kids of all abilities, the NEW Swing Sets by Funky Monkey Bars are strong, safe and stable for all the family to join in the fun. Choose from a huge range of swings, choose your colours and add-on more
Build your own Swing Set with our NEW digital technology. Customise your own Swing Set before you pop it in the shopping cart. Choose from 18 swings and hanging equipment for a combination that best suits your family.
BUILD IT!
NEW AUSTRALIAN-MADE SWING SETS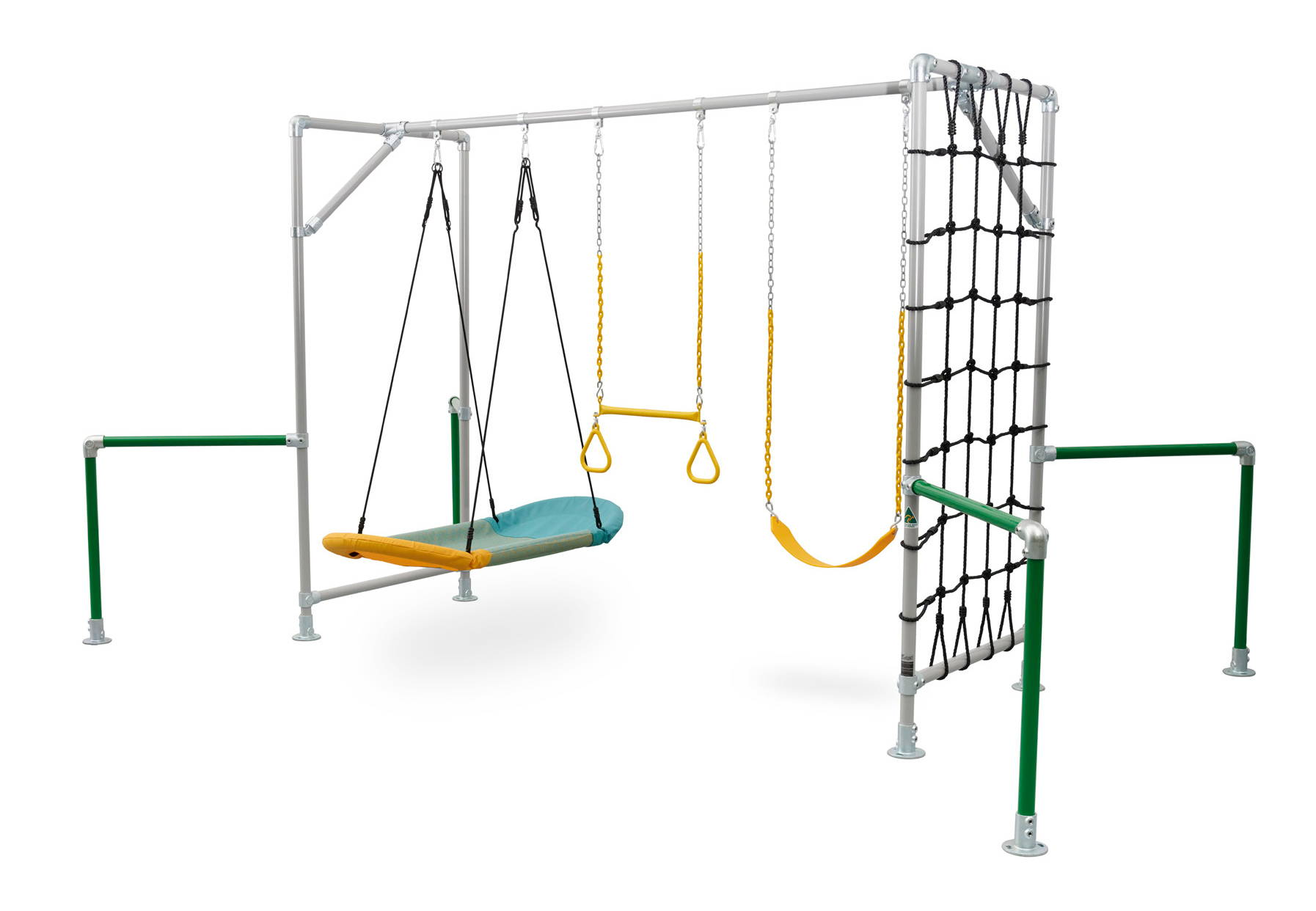 For kids of all ages, and when friends join in, choose three Swings to fill the 3 Station Swing Set with the option to add-on more. So many, many wonderful combos!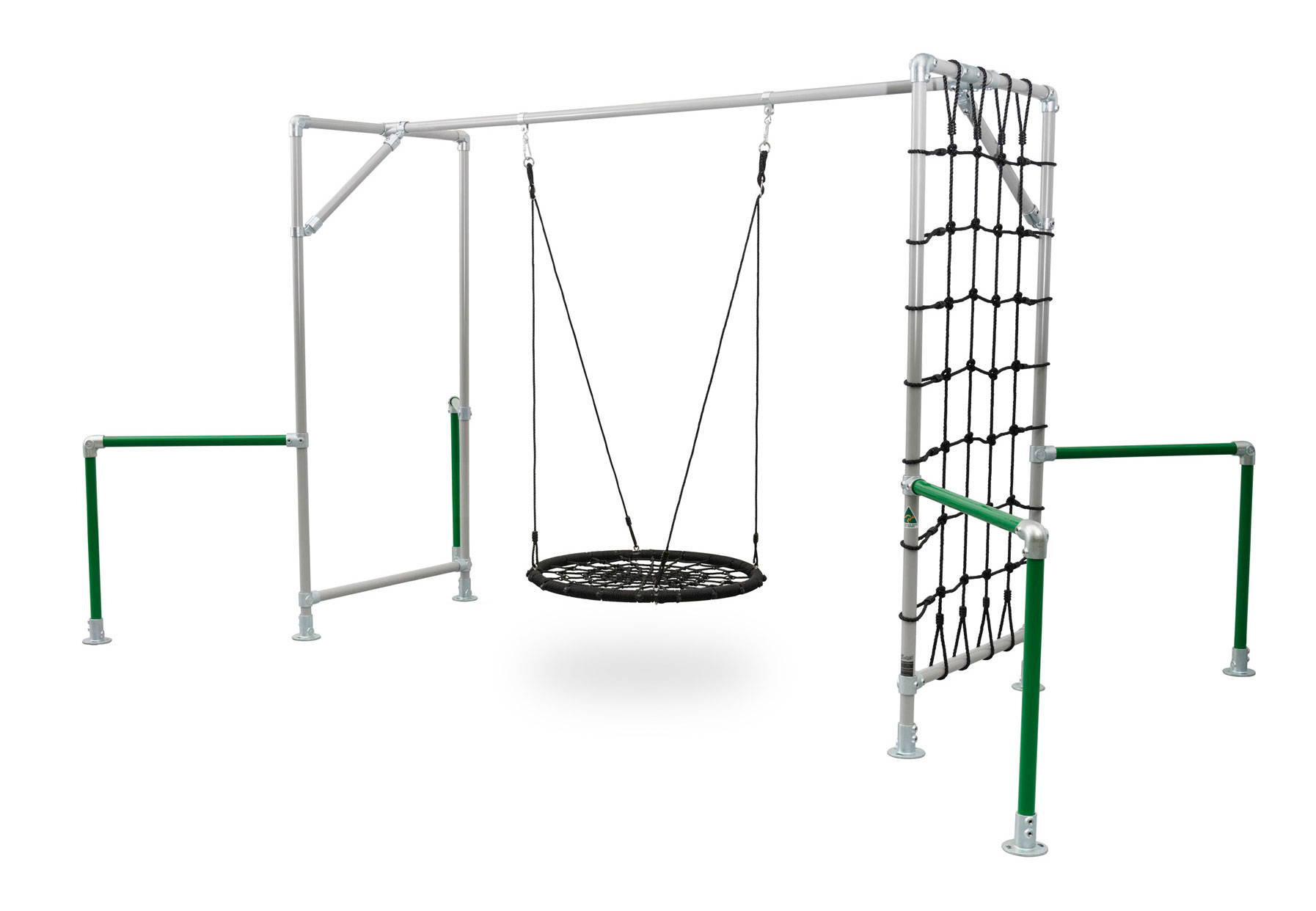 This 1 Station Cheeky Little Swing Set gives you more room for a large Nest Swing or a Swinging Cubby without interference from other hanging equipment. A compact design for small spaces.
TRANSFORM TO FUNKY MONKEY BARS
The Funky Monkey Bars range is modular, to grow up with your family. The Funky Monkey Swing Set can transform to The Gorilla PLUS and beyond. The Cheeky Little Swing Set can transform to The Cheeky Monkey PLUS and beyond.