Ninja Stars Hang Out with fans at Funky Monkey Bars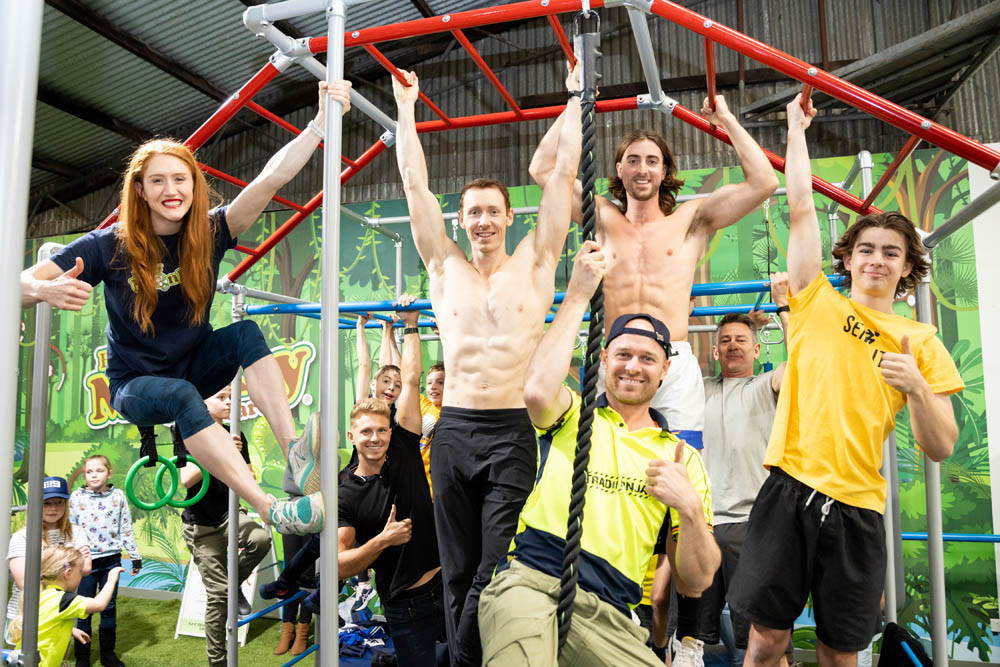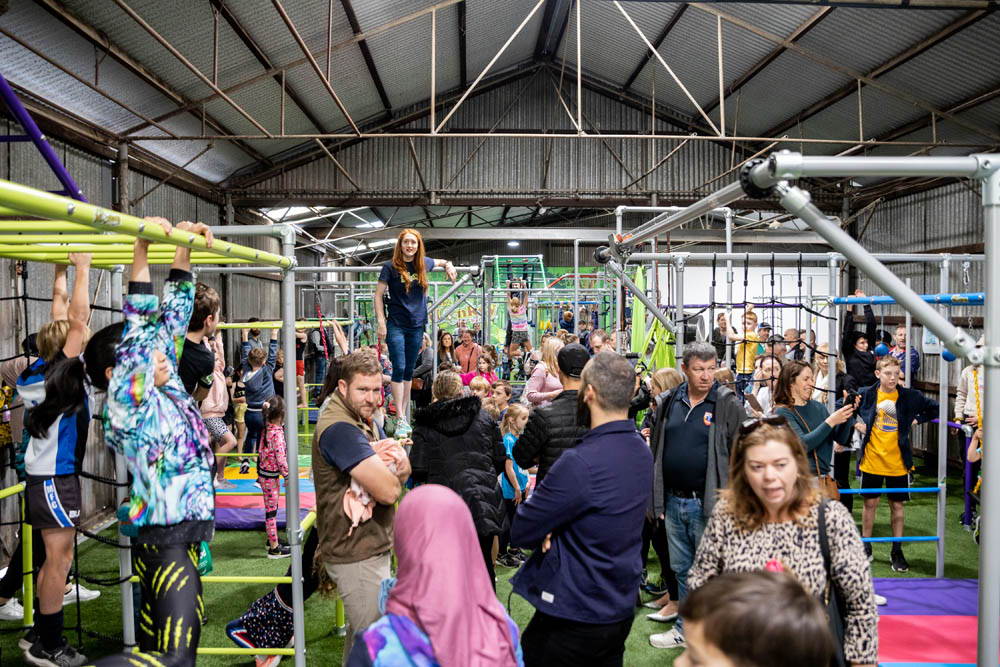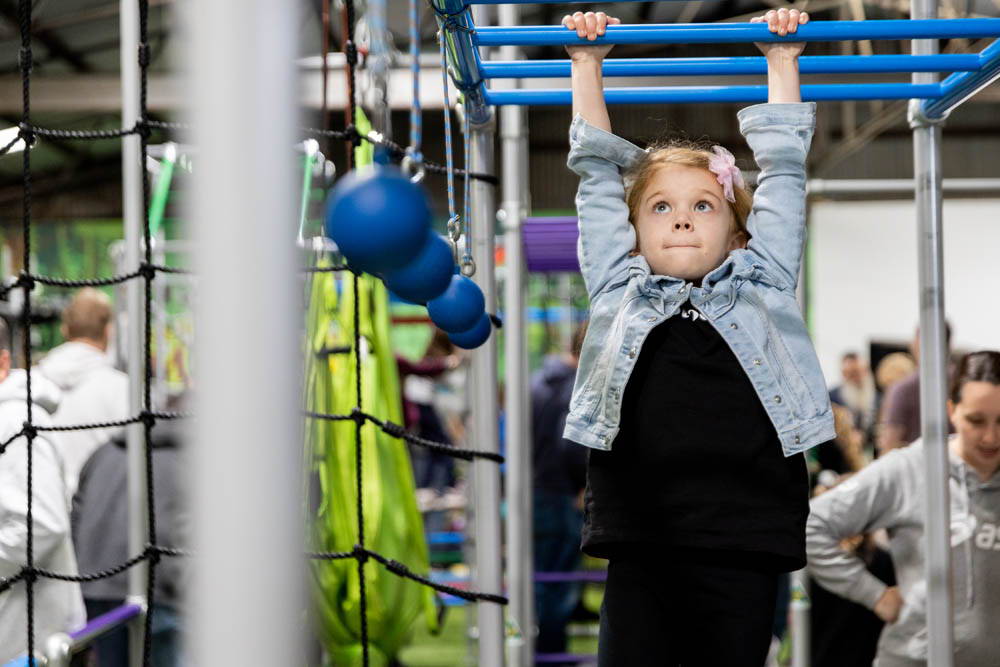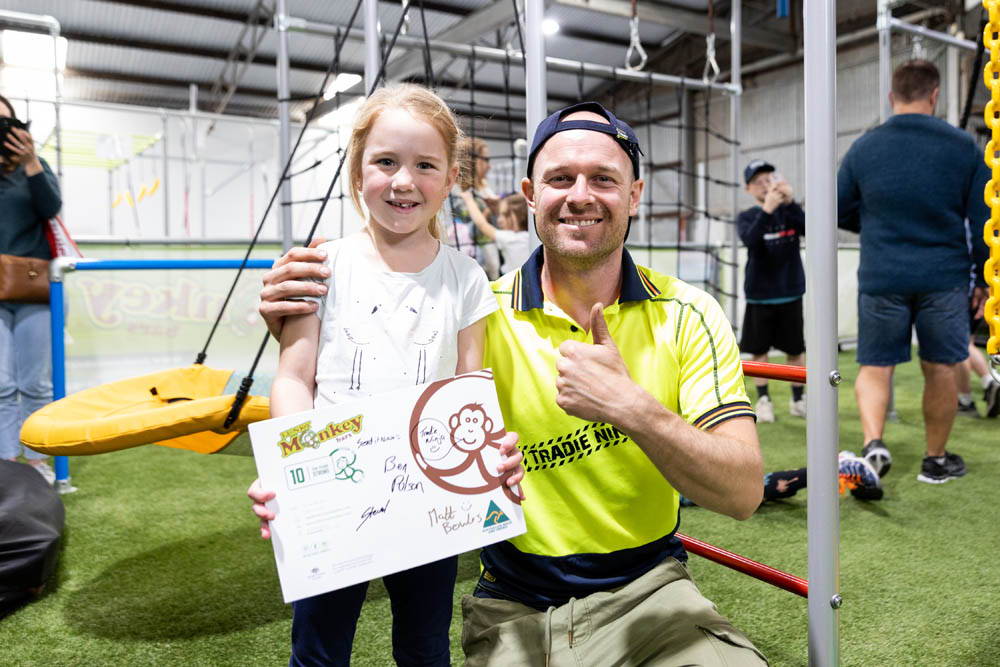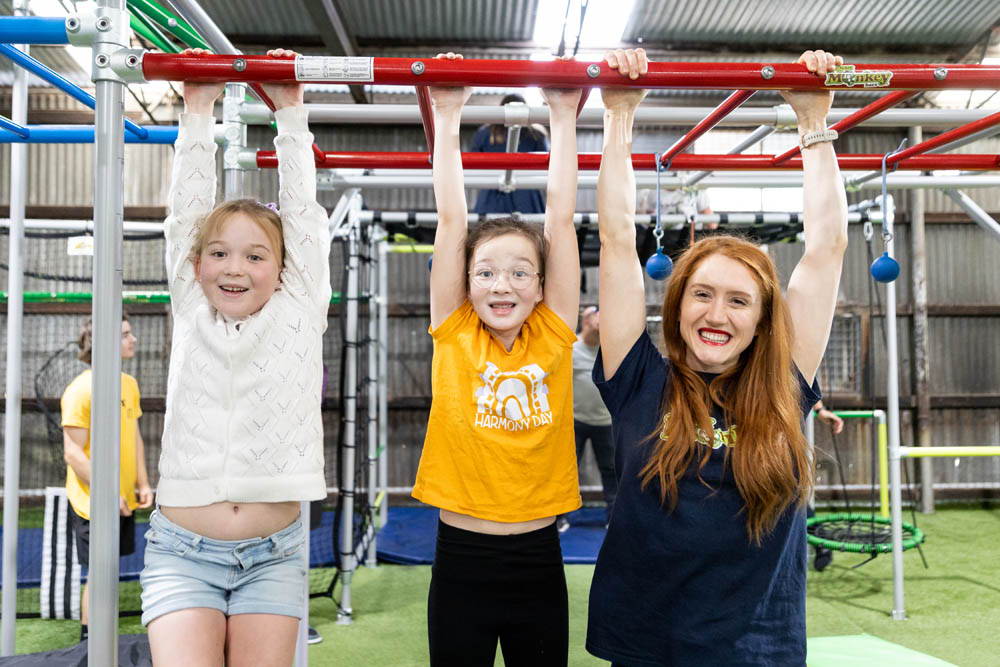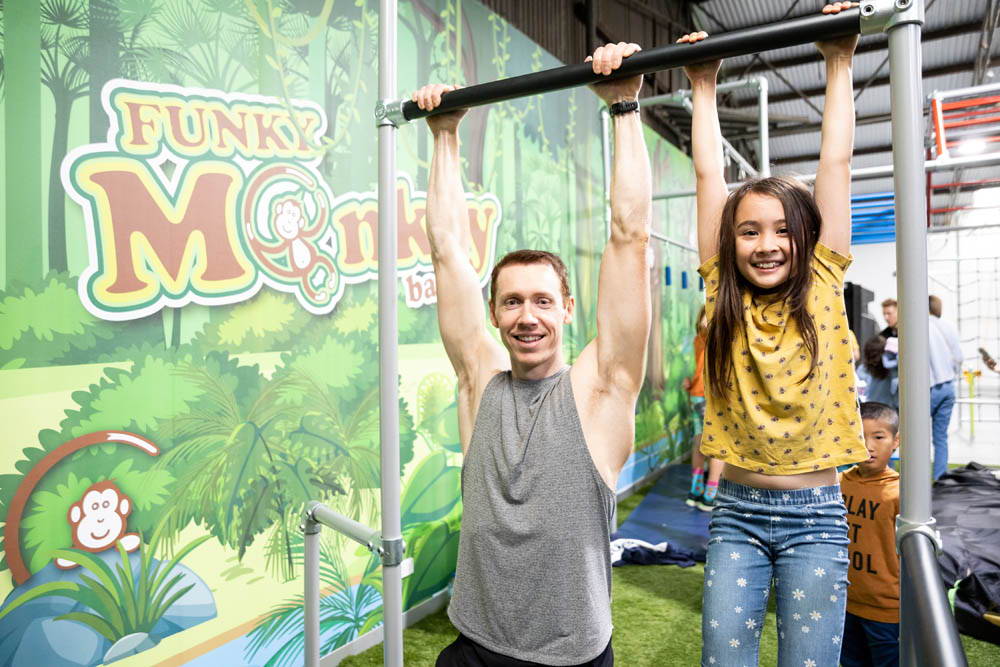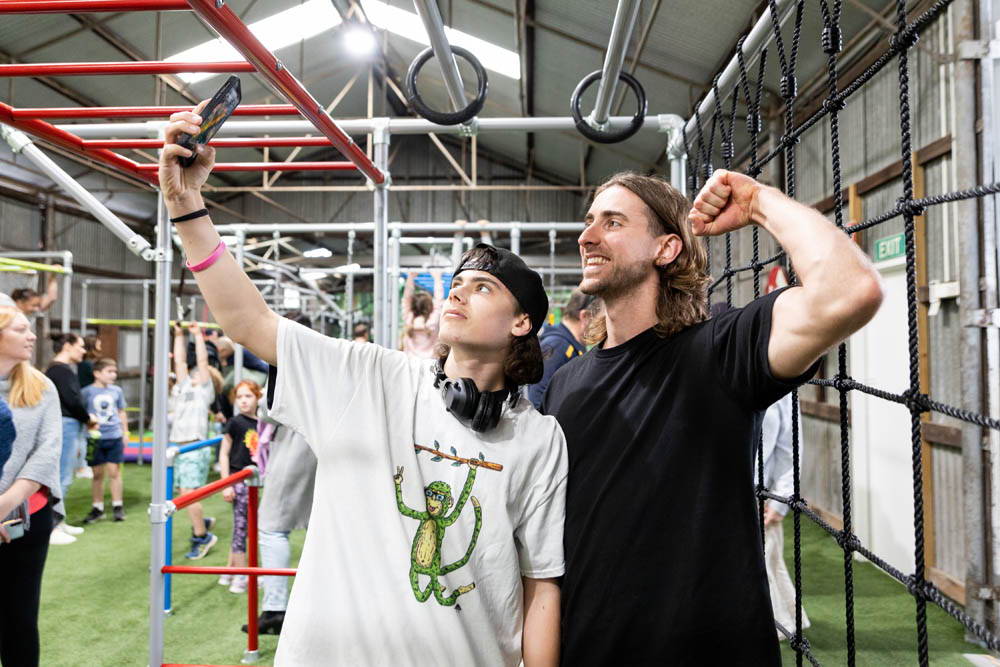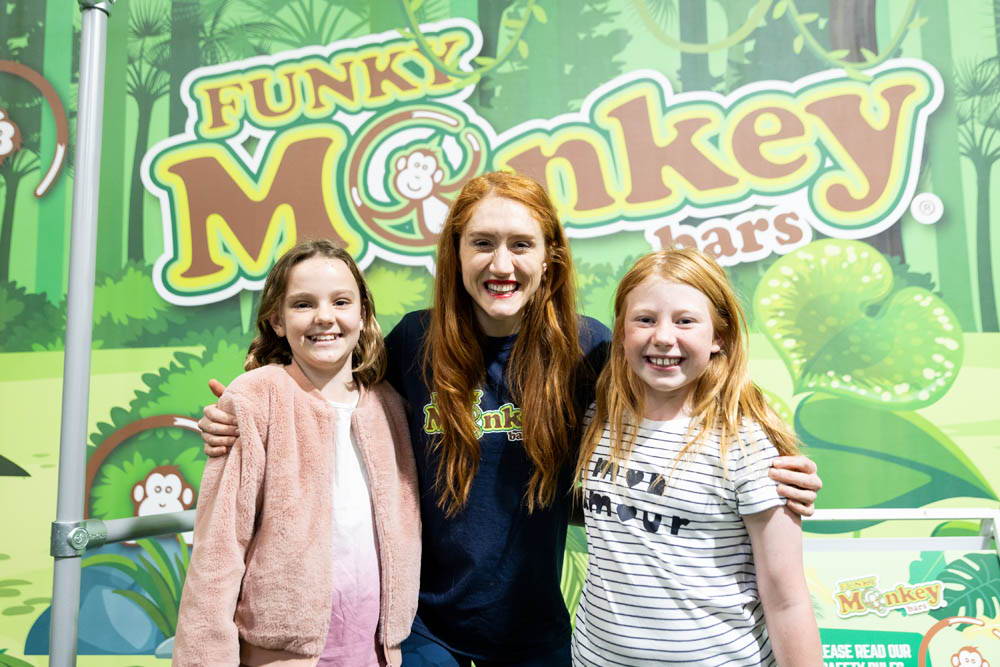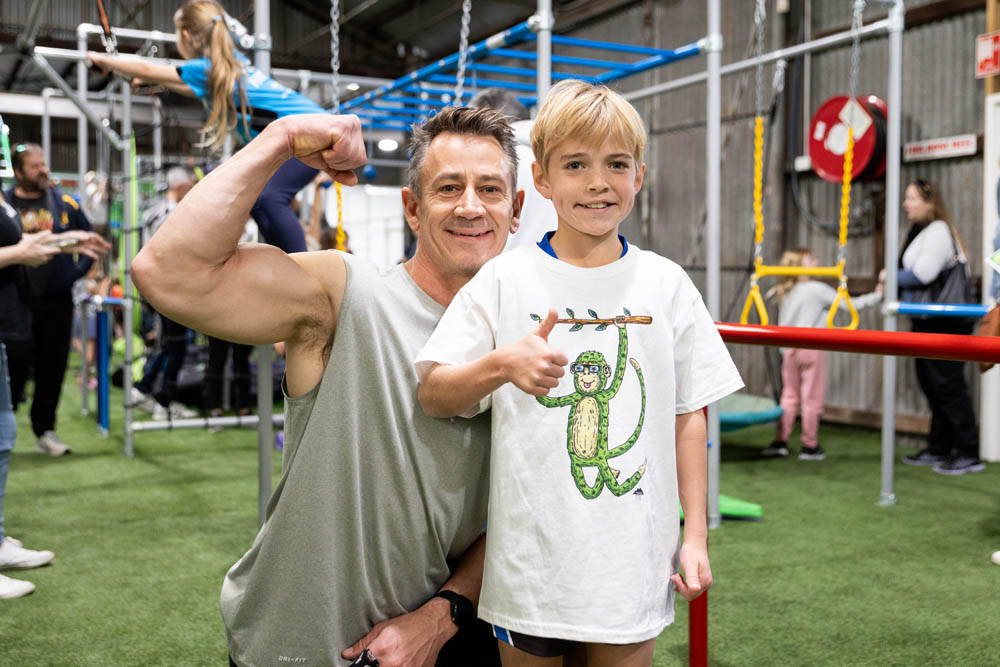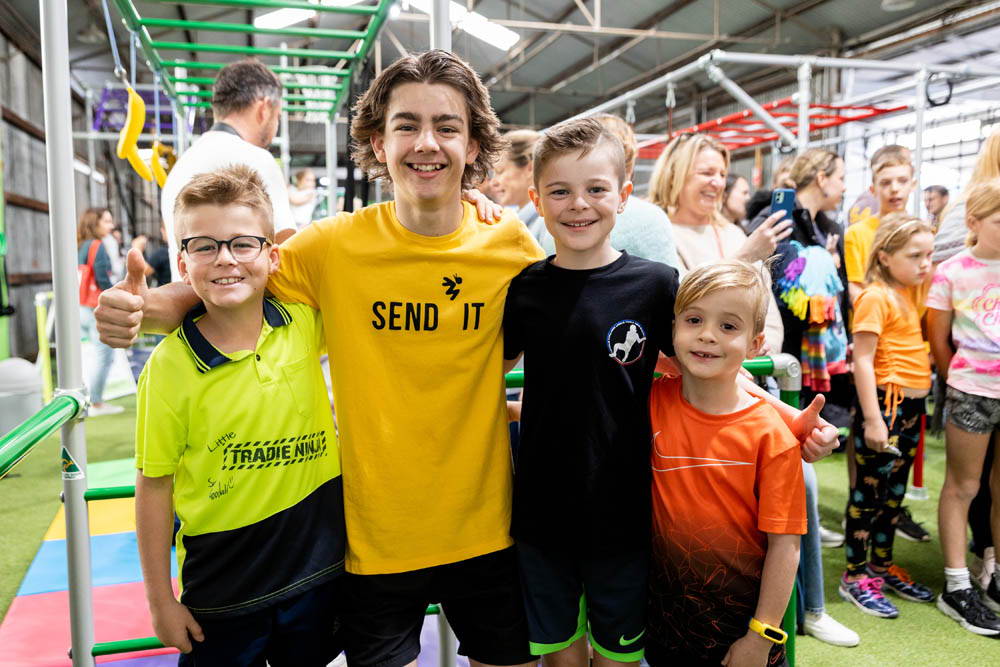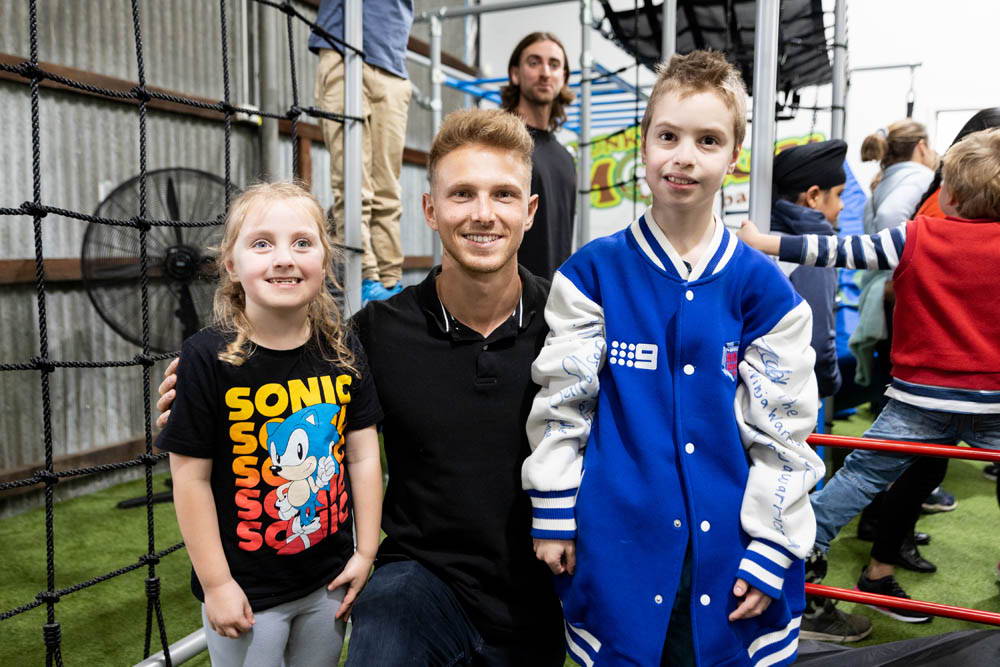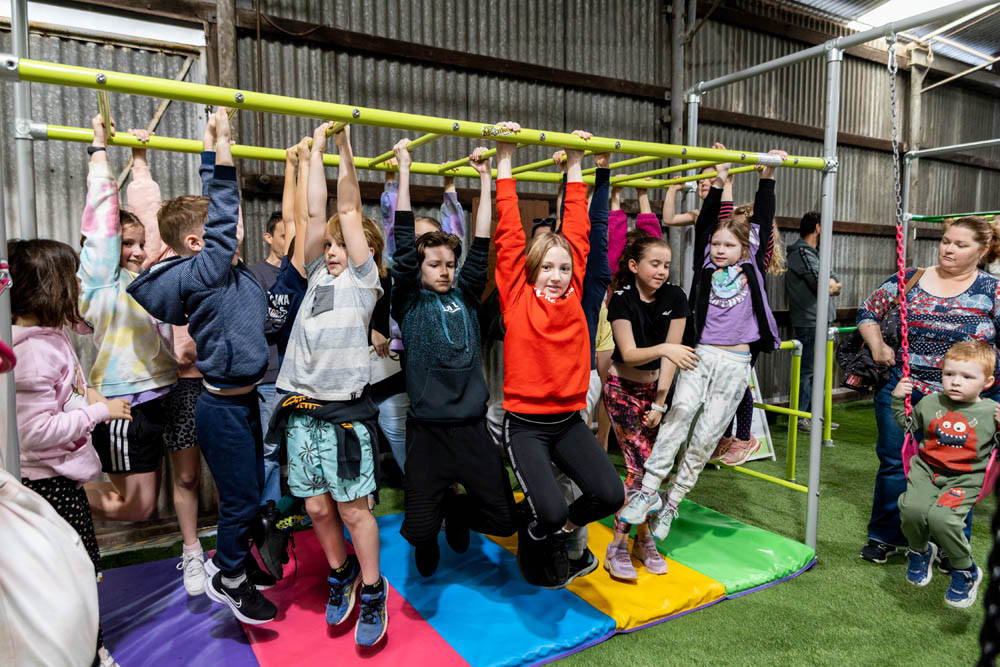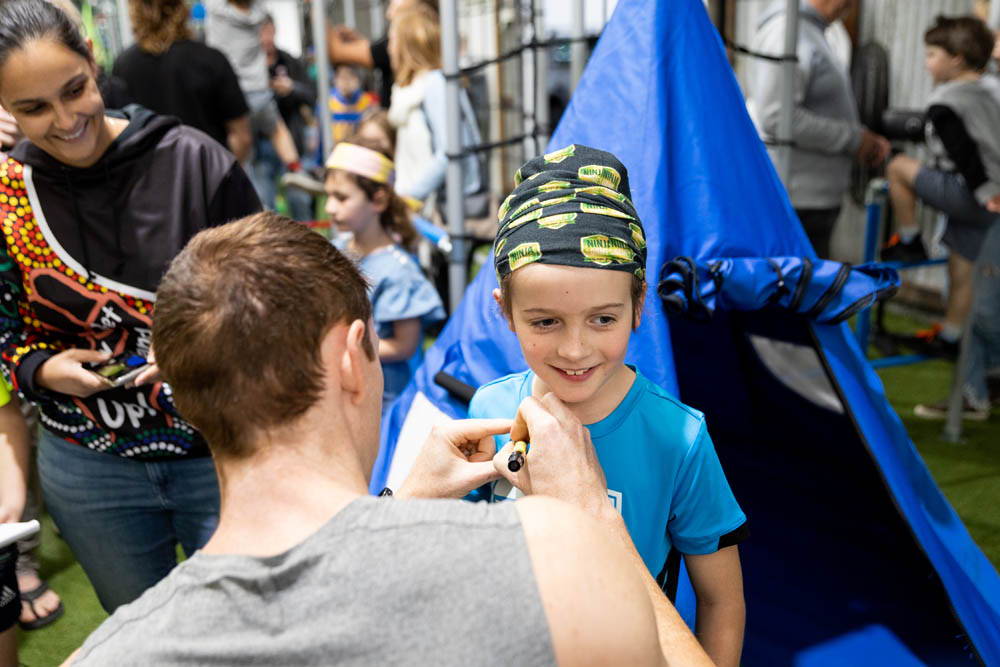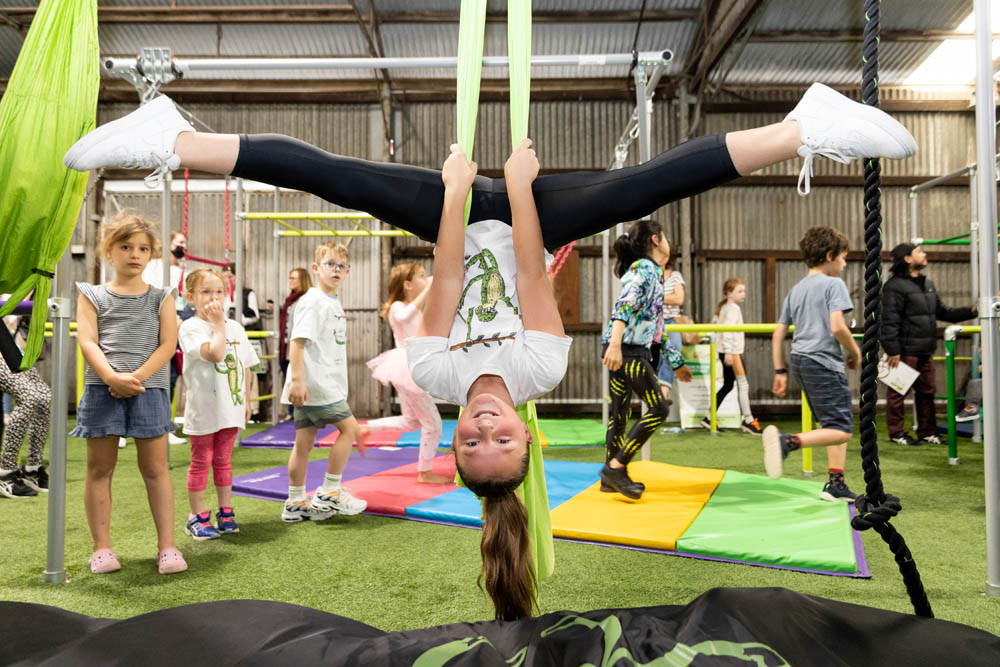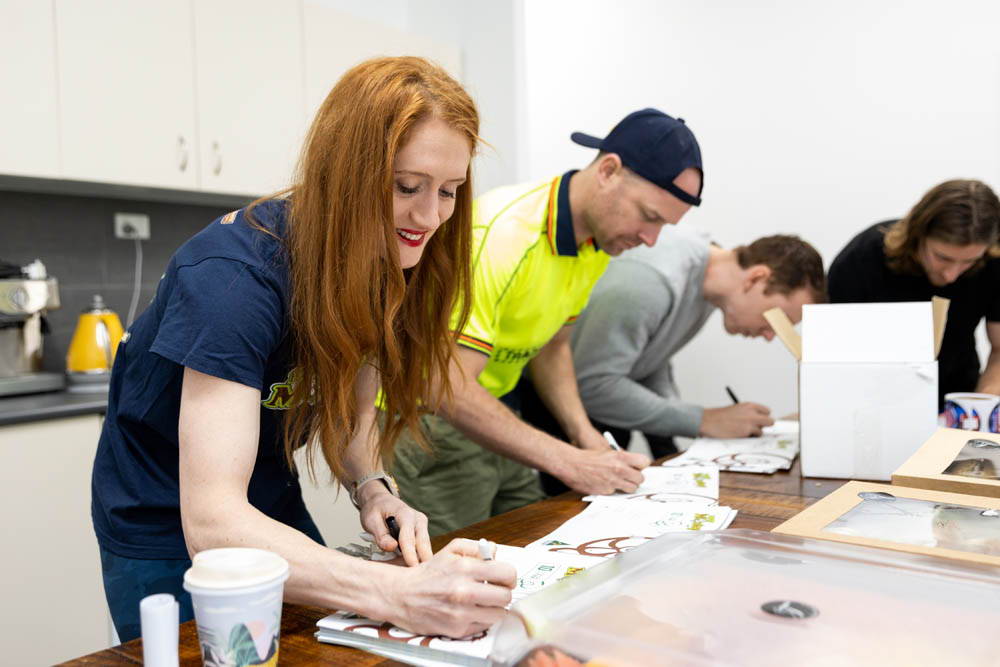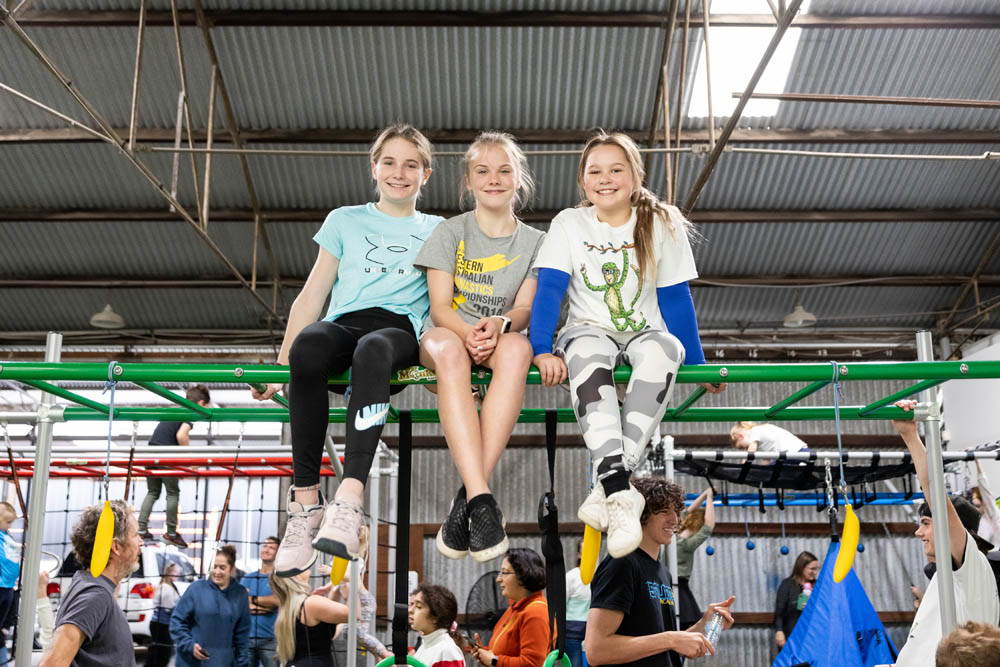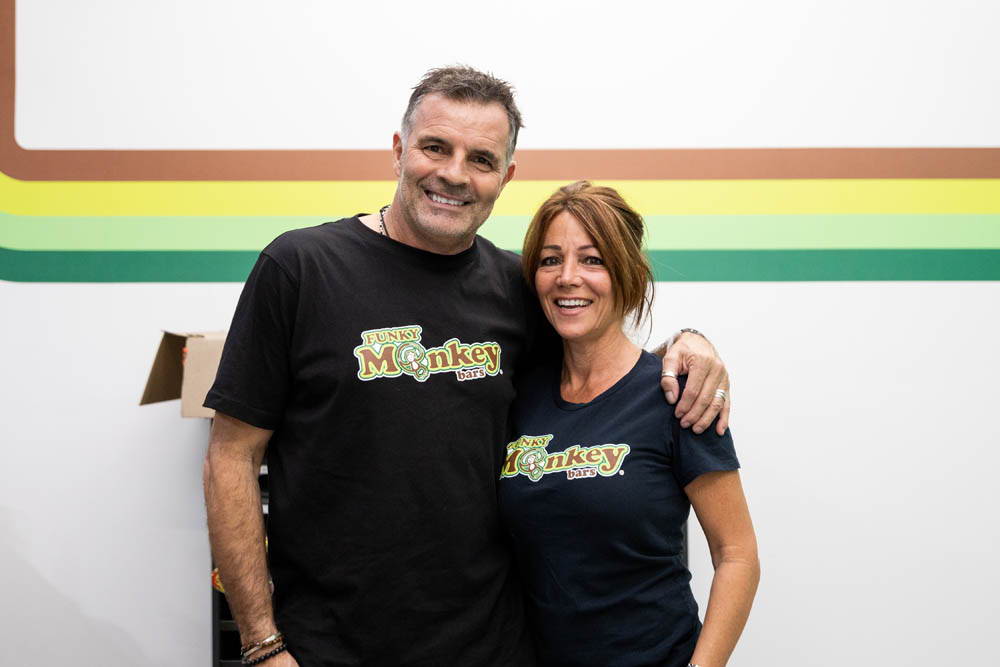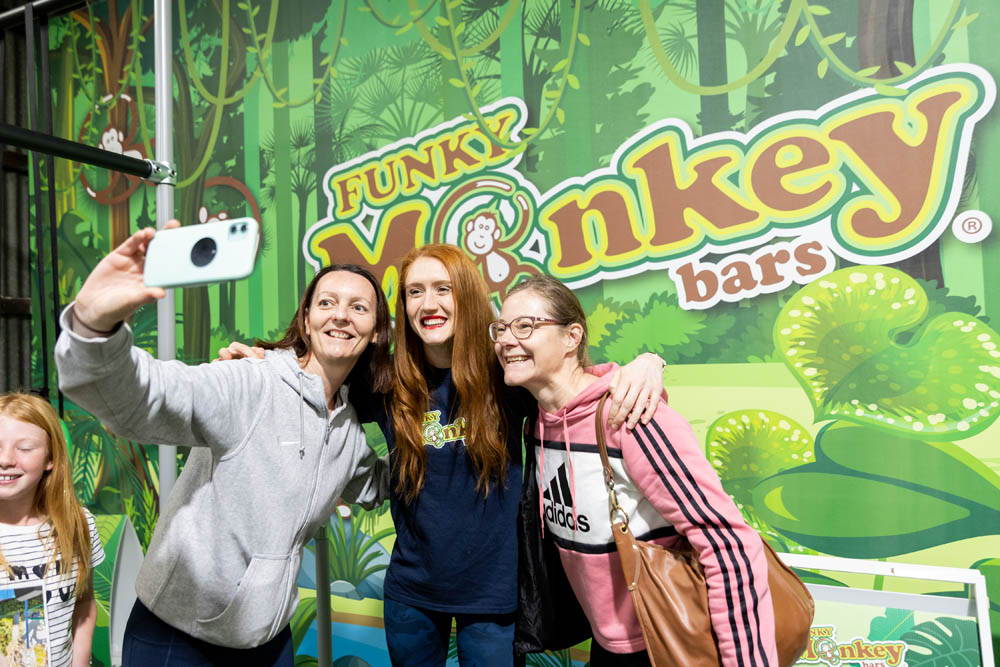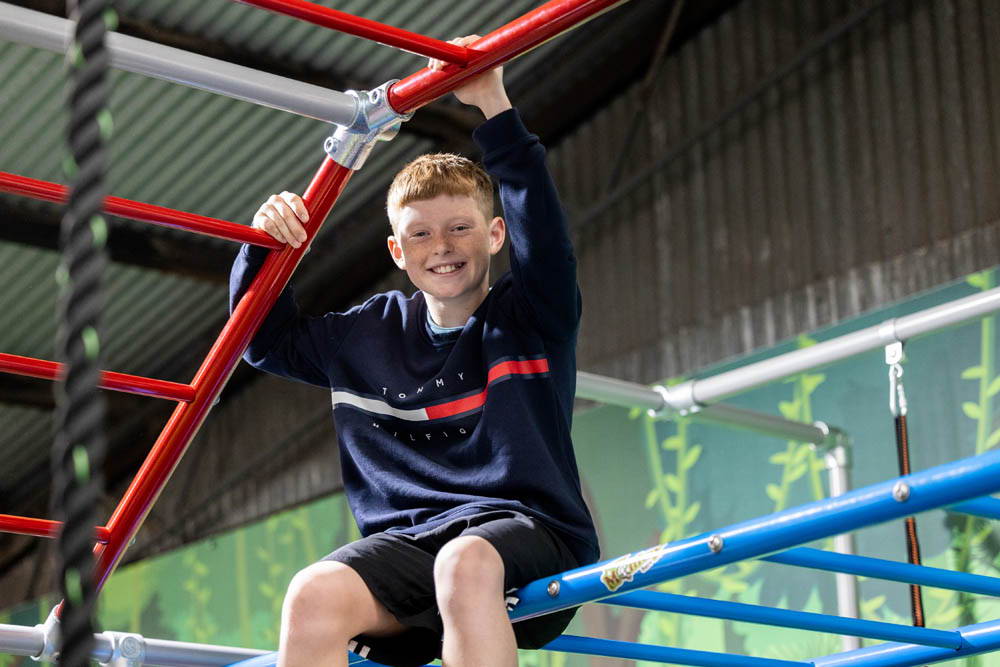 In a prelude to the Grand Final week of Australian Ninja Warrior, six of Australia's fittest and fastest competitors took to the Funky Monkey Bars play and fitness frames in the backyard play company's Showroom to the delight of hundreds of fans.
It was an energy charged Meet & Greet event for Funky Monkey and Australian Ninja Warrior fans with a queue winding down the streets of Fremantle to hang out with Ninja super stars; Olivia Vivian, Ben Polson, Sam Goodall 'Tradie Ninja', Steven Manasssah, 'Stevel Knievel', Trevor Salter and rising star Daniel Waterman the 'Send It Ninja'.
The athletes displayed their skills swinging through the monkey mars, climbing combat ladders and traversing the bars, ninja grips and ropes. They challenged the kids to try new feats to win Funky Monkey prizes.
The event highlighted the strength and stability of the Australian steel Funky Monkey Bars frames with hordes of kids and strong ninjas at play in the Stack Street showroom.
Click through to see the photo gallery and spot your favourite Ninja - or yourself if you were lucky enough to attend the action-packed event.
Sign up to Funky Monkey Bars to get the news about all upcoming events.
---