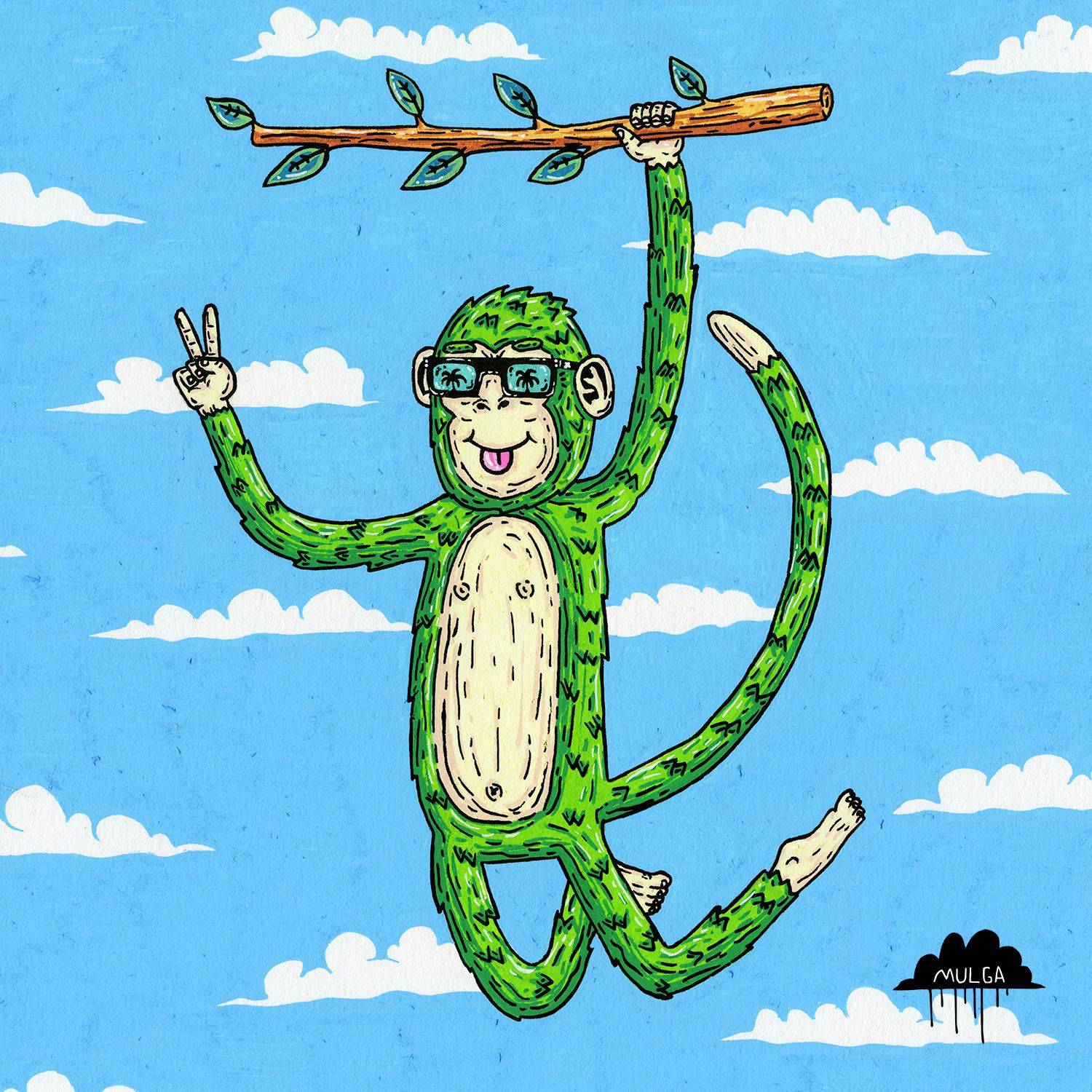 Welcome Finbarr to the Funky Monkey Bars family. Finbarr is our very own Funky Monkey who has his own NEW line of merchandise for all our monkey-mad fans.
Finbarr is Mulga The Artist's interpretation of our charming monkey character, who is such an endearing feature of our Funky Monkey Bars brand.
We asked popular Australian street artist, Mulga, for an original illustration of the Funky Monkey that the kids will love and who we can feature on a new range of Funky Monkey merchandise.
In light of the COVID-19 pandemic that has made us all revisit our plans for 2020, Funky Monkey Bars will donate all profits raised in the sale of Finbarr merchandise in 2020 to Western Australia's Telethon Kids Institute to undertake research into COVID-19 and other kids medical research endeavours.
Finbarr T-shirts are now available in our online store and we hope to introduce more Finbarr the Funky Monkey merch to spread more funky fun and raise more monies for kids medical research.
THE STORY OF FINBARR THE FUNKY MONKEY BY MULGA

Once there was a monkey called Finbarr and he was known for being the funkiest monkey in the region of the forest that he lived in. He was well known for doing funky dance moves high up in the tree tops on the tree branches and developed a couple of dance moves that became viral sensations on the internet because his cousin Greg would film him and upload the videos to his Youtube channel which was called Finbarr the Funky Monkey Dance Time.
One of the moves was called the funky monkey and when doing that move Finbarr would dance around like the funky monkey that he was. When Finbarr was travelling for work he would always take his portable funky monkey bar kit with him and set it up in his hotel room so he could always have some climbing equipment to dance on and hang around on.
The end
Mulga is Joel Moore, renowned Australian street artist, freelance illustrator, muralist, published author and designer of the much-loved Mulga product range. Known for his unique Australian creations and signature style of intricate line work and bright colours, Mulga's creations grace walls and objects across the world.
After having his first art show and launching his art career in 2012 he left his finance job in 2014 to become a full time art dude. Mulga loves the beach and surfing and his summer inspired designs bring to life a world where tropical bearded men run rampant, tigers wear diamond sunglasses and gorillas rule the world like some kind of funky planet of the apes.
Since embarking on his art career Mulga has exhibited in over 60 art shows, published 2 books, painted thousands of artworks and murals, won multiple awards and worked with a multitude of big brands such as Samsung, Coca Cola, Toyota, Red Bull, Microsoft, Kelloggs, Havaianas, Xbox, Hyundai, ING, Kinder, Youtube, Snapchat, Carlton, MTV, Adidas, Subaru, Slurpee, Jagermeister, Universal Music, Universal Pictures, Sony Pictures and Mambo..
Mulga enjoys writing a weird poem for most every one of his creations because who doesn't like a weird poem and he reckons it's a neato way to make people smile.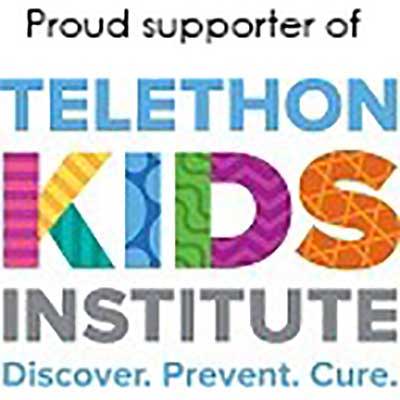 ABOUT THE TELETHON KIDS INSTITUTE...
At Telethon Kids Institute, the vision is simple - HAPPY HEALTHY KIDS.
COVID-19 is the challenge of a lifetime. But as a community, Australia has never been more united. Together, we can tackle COVID-19.
There is still so much to learn about COVID-19. The researchers at Telethon Kids Institute have joined a global community of researchers to understand more. Because the more we know, the safer we will all be.
Your donation will help to fund COVID-19 research projects, running in Australia, that will provide lifesaving treatments and resources for children and adults, here and around the world.
Telethon Kids is one of Australia's largest independent health and medical research institutes, committed to discovering new and effective ways to enhance children's health and wellbeing through excellence in research.
Headquartered in Perth, within the Perth Children's Hospital Telethon Kids has a dedicated and diverse team of more than 700 clinicians, scientists, epidemiologists, staff, and students tackling urgent health issues affecting children and families including: infectious diseases, childhood cancer, youth mental illness, autism, diabetes, cystic fibrosis, asthma, and early childhood development. Together, Telethon Kids works with government and the community to put discoveries into practice to improve the lives of children and families.
Funky Monkey Bars is all about getting kids and families active and outdoors in their own backyard through fun and challenging play for all ages.
The modular range of 22 Australian-made, free-standing monkey bars, swing sets and fitness frames can be customised to suit the whole family.
Innovative and stylish outdoor play designs challenge kids to grow in strength, confidence and self-esteem and dynamic new equipment is added every year to the Funky Monkey range.
Funky Monkey Bars is the world's first manufacturer of free-standing, height adjustable monkey bars and the company remains fully family-owned and operated after more than a decade.
We are proud to be Australian-made and to support Australian innovation, ingenuity and high-quality & safety standards.
---