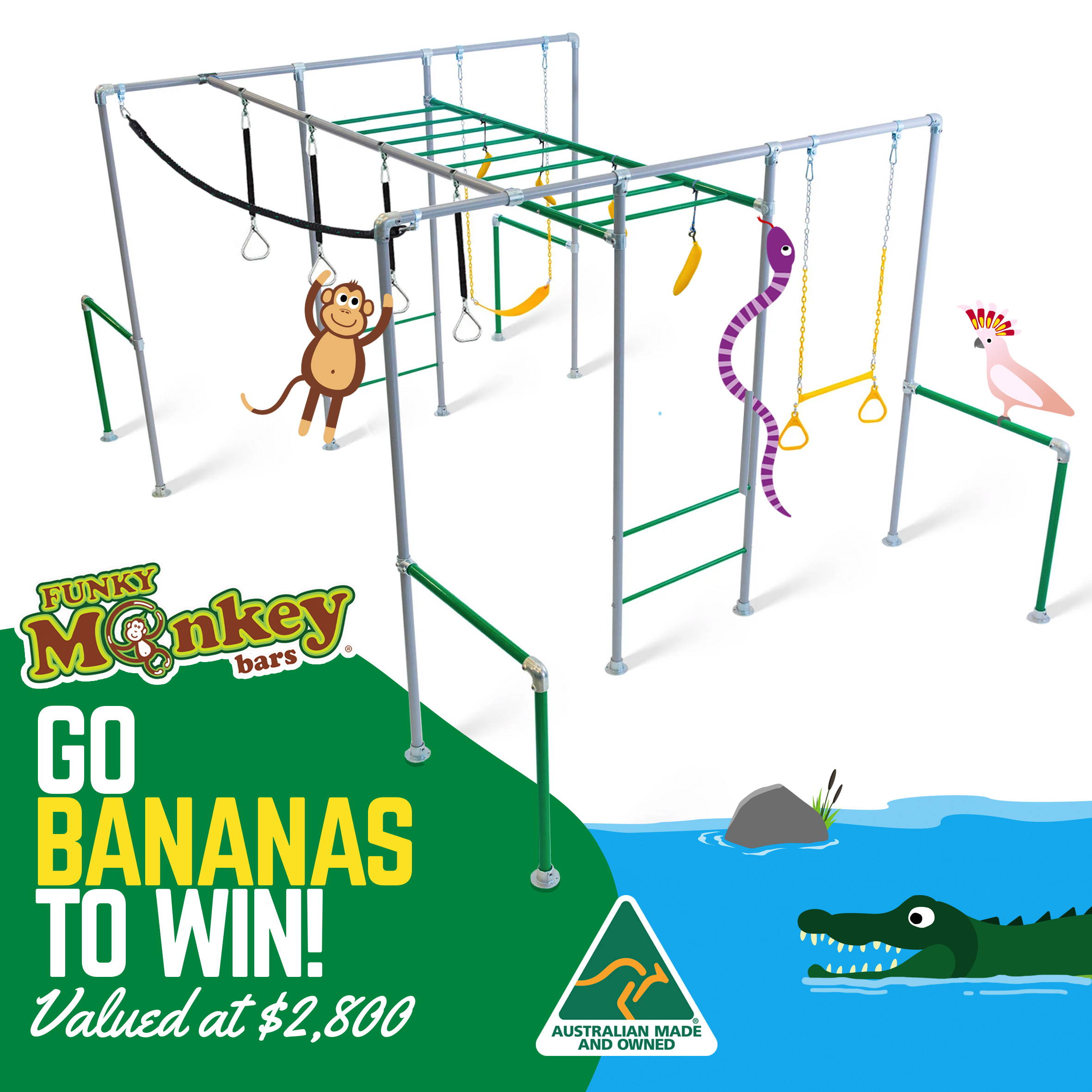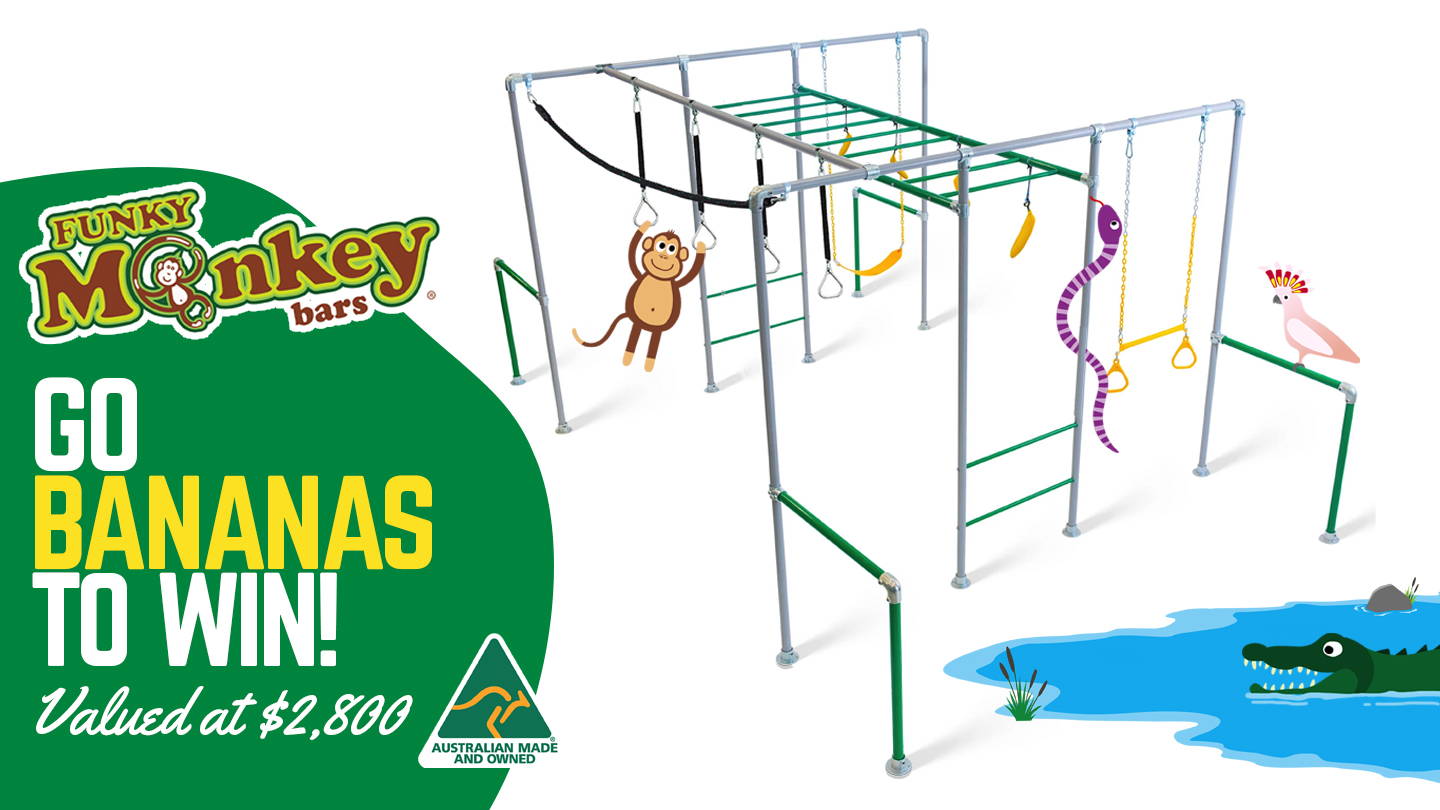 WIN! The Lemur (V2) with NEW Banana Ninja Grips
Plus delivery Aus-wide. Valued at $2,800
Using your imagination, tell us a story (in 25 words or less). How you would create the most amazing Backyard Jungle for play and fitness. What would you include; slithering snakes, snapping crocodiles, wild bananas…?
PRIZE DETAILS:
Our favourite story WINS the NEW Lemur V2 Funky Monkey Bars frame with NEW Banana Ninja Grips. This includes;
The Lemur V2 frame in your choice of six fabulous colours; red, green, blue, lime, purple or silver
3m length, height adjustable Monkey Bar
Trapeze in your choice of blue, pink or yellow
Sling Swing in your choice of blue, pink or yellow
3m Accessories Bar with 4 x Ninja Delta Rings
4 x NEW Banana Ninja Grips
Horizontal Jungle Rope.
Delivery Aus-wide valued up to $300.
TOTAL VALUE $2,800
Entries close 15 November 2021.