Click on the product options below to expand your frame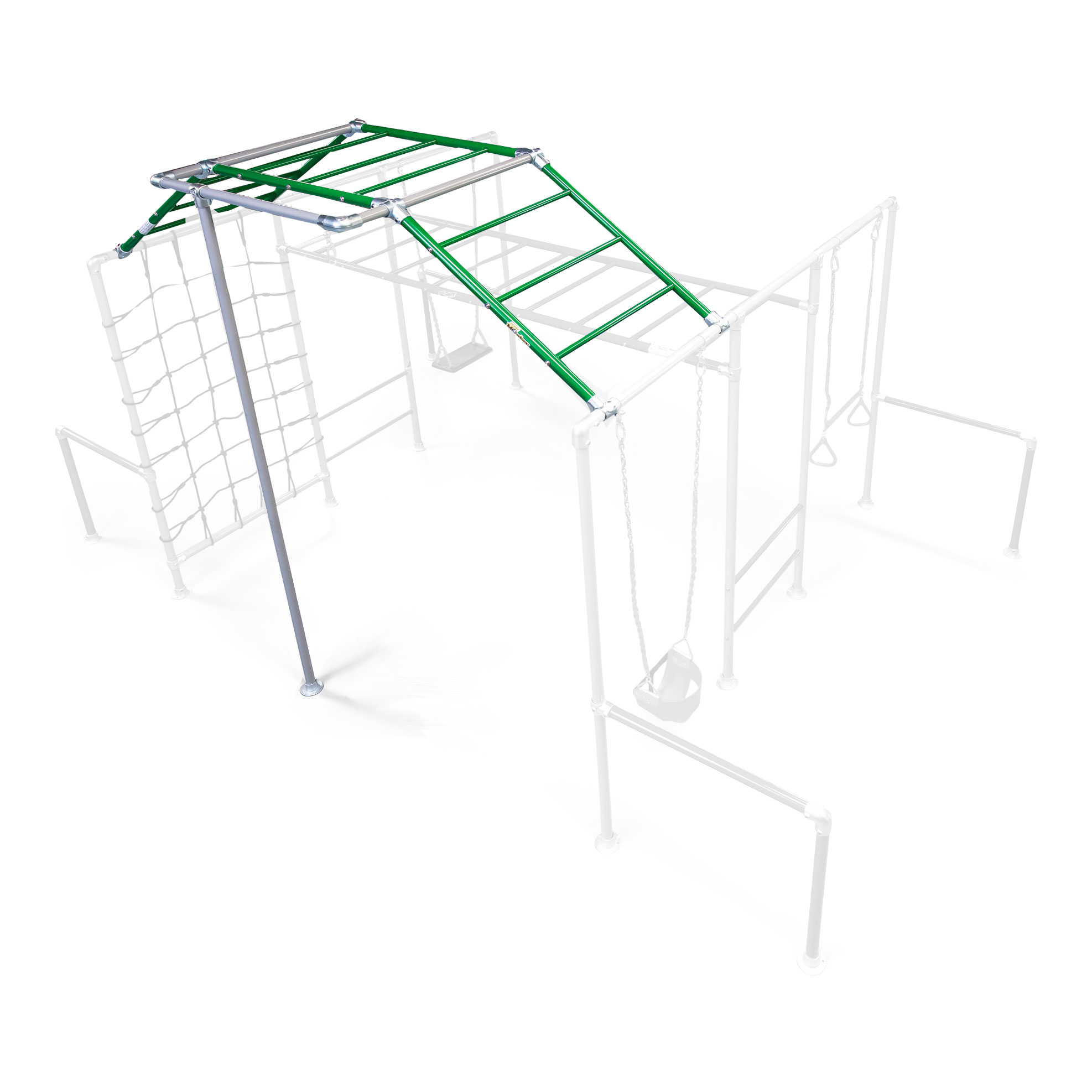 Add-on a challenging 45-degree monkey bar ladder, reaching 3-metres high.
Complete with a Firefighter's Pole.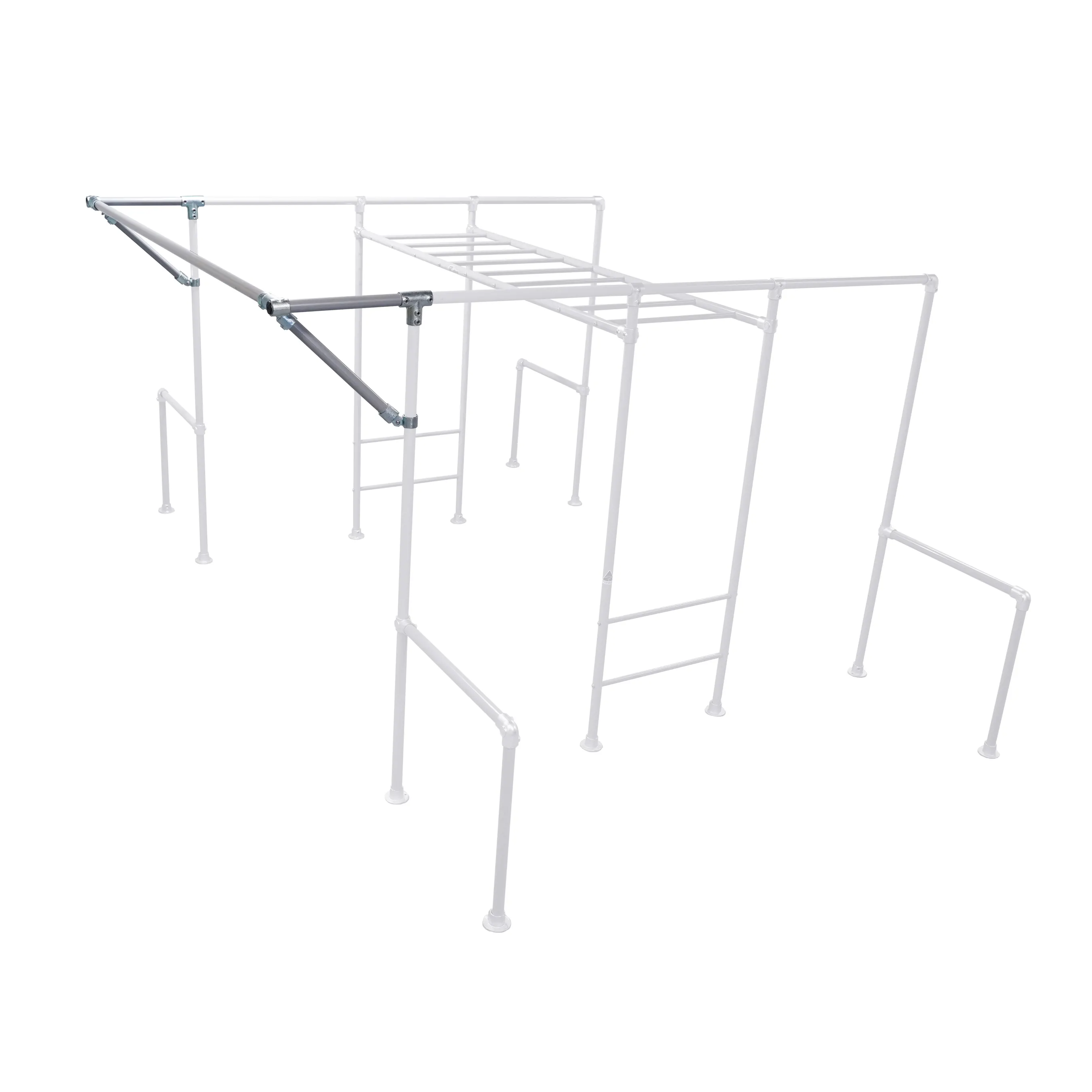 Float your Accessories Bar to add-on more fun and more space.
Perfect for larger accessories i.e. the Nest Swing and the Swinging Cubby.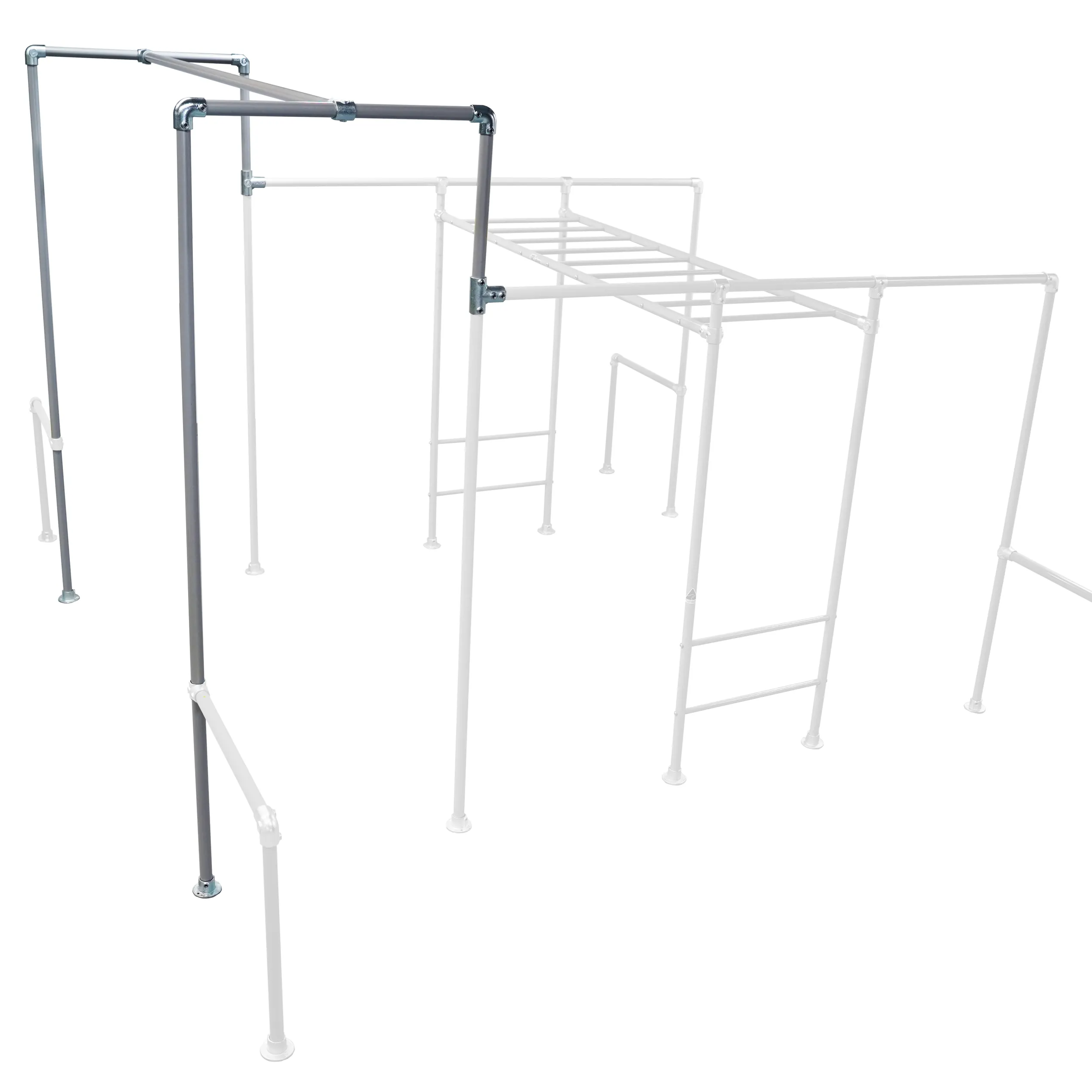 Extend up and out with a 3-metre high extension.
Ideal for Aerial equipment or Ninja Delta Rings.